Each time a Deduction Contribution is recorded (Pay Deduction in Deduction Payees), the Employee record will also be updated.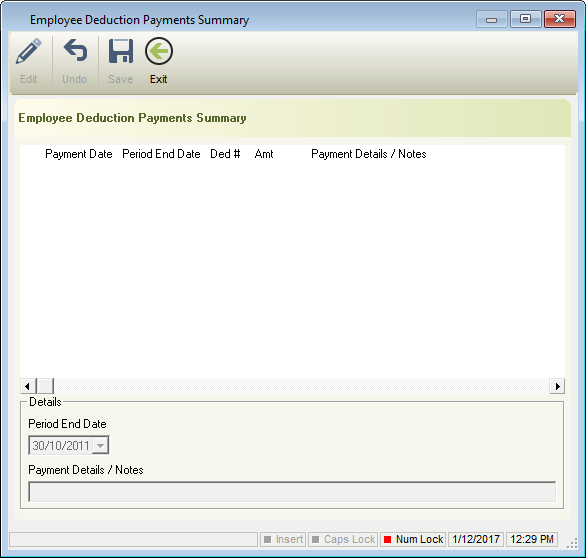 Edit: Edit an existing Deduction Payment
Undo: Undo any unsaved changes.
Save: Save changes.
Exit: Deduction Payments Summary window
Details

Period End Date: Date the Deduction Payee was paid until
Payment Details/Notes: Information about the Payment
Last modified:
2019/11/26
Feedback
Thanks for your feedback.