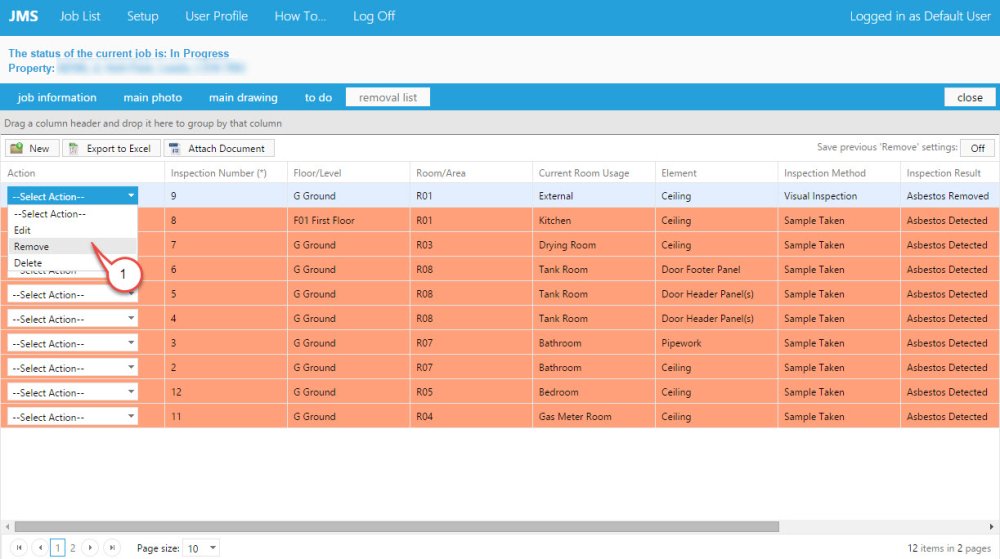 Click Remove in the dropdown box.
The Remove screen appears: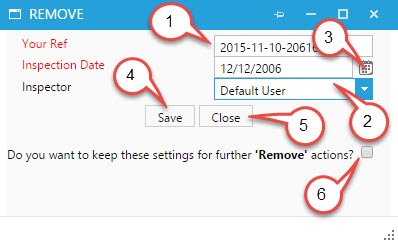 Your job reference number. It is created by default, but the user can enter a new, unique number;
Select an Inspector from the list in the dropdown box;
Removal Date, that can be selected by clicking on the Calendar button;
Once all the info is entered, click Save. Confirmation will be displayed stating that the information has been saved;
Click on 'Close' button to close the window;
Select this box to save the same settings for future removal options.
Feedback
Thanks for your feedback.