On each Component form, there are a number of pieces of information that may be required. These are called Attributes.
The names of each of these attributes may be changed by the administrator.
Each Component form will have one Indexed attribute. This is mandatory on the form by default, as this is the item that will link this form with others.
The Indexed attribute can be set to be auto-numbered to cut down the need for repetitive data entry. This is an Administrator option.
In the example given Property ID is a linked attribute. The Property ID is automatically inherited from the Id of the property being surveyed. This means that the data is automatically entered and the entry box barred and greyed out.
Attributes might be configured to expect text, numbers dates or (with drop-down arrows) options.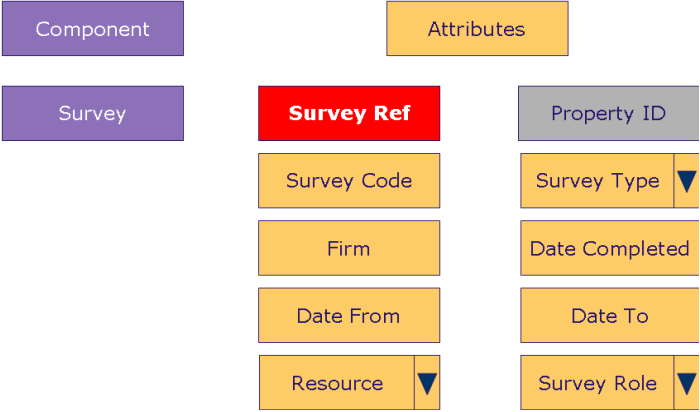 Feedback
Thanks for your feedback.