The Job Management System, for short JMS, is an entirely web based application.
To access the application for your organisation you need to have a URL. You can obtain information about the URL from your System Administrator.
The login screen will open as shown below: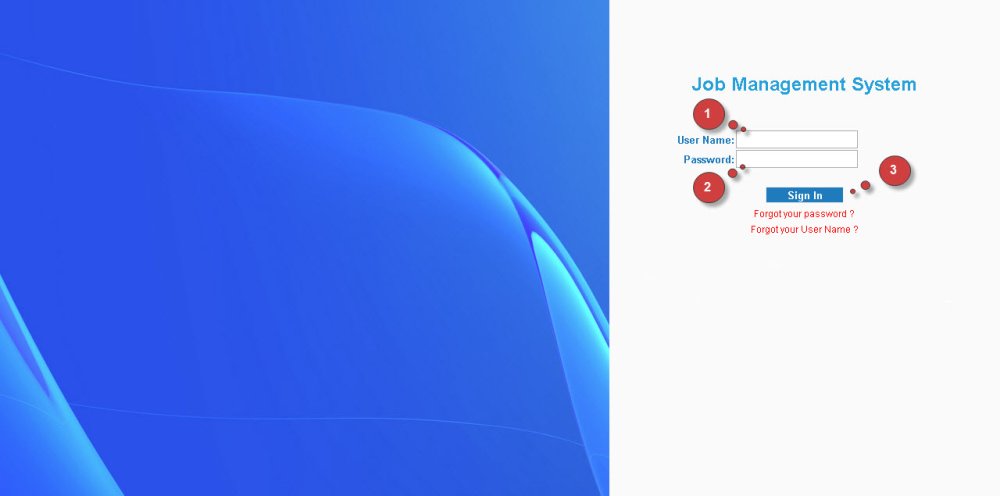 Enter the Username
Enter the Password
Click on Sign In
Feedback
Thanks for your feedback.