An Inspection that was newly updated can be deleted from the Re-inspection inspection list.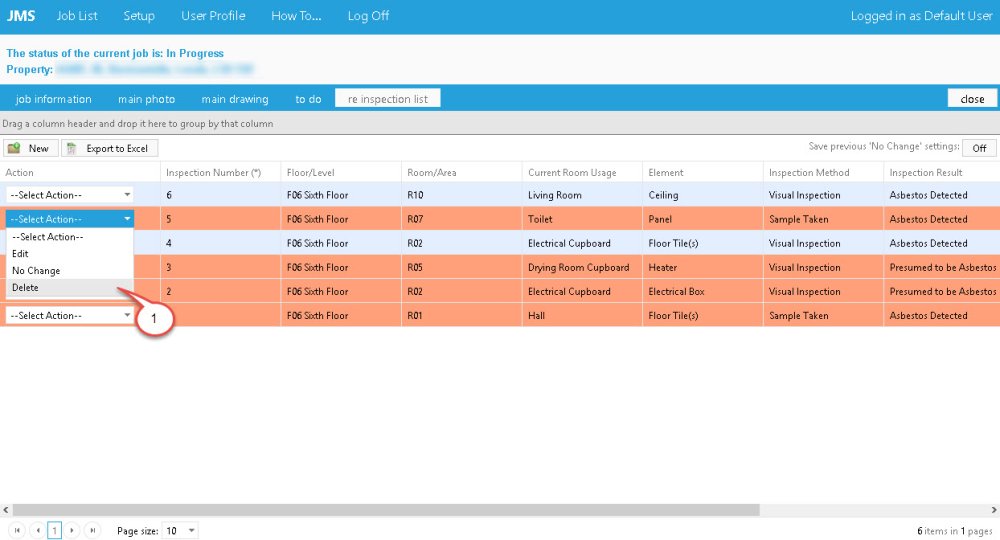 Click delete in the dropdown box to delete the Re-Inspection.
The following message box will appear for Confirmation: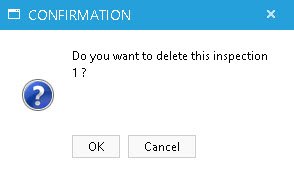 If the inspection has the same attachment attached to other inspections, the following message appears: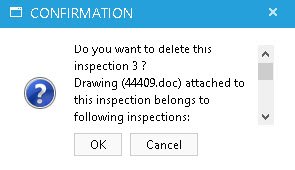 If you click OK it will delete the re-inspection. The original inspection will be restored. A confirmation message will be displayed: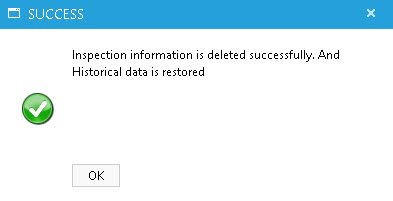 Feedback
Thanks for your feedback.