Air Test job does not have any overall report. User can download the attached documents any time. When the job is submitted, the status of the Air Test job gets changed to Report Approved. A user with appropriate rights can then make the job Released Approved. The documents could be viewable from the AWT at this stage and can be downloaded from JMS at any time. To download a document from JMS, refer to the guide below: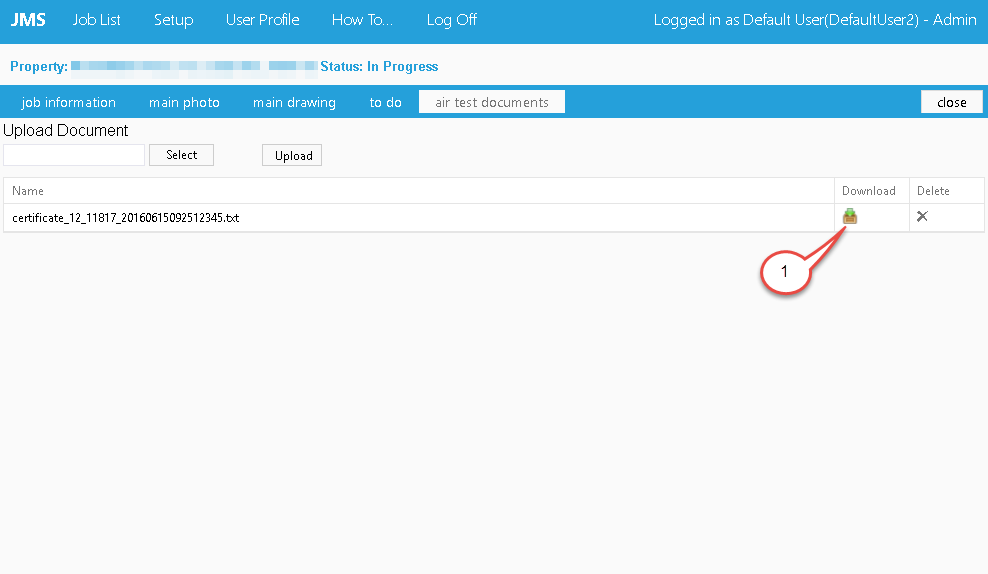 Click on the image.
The document will be downloaded and saved.
Feedback
Thanks for your feedback.