To search for properties on JMS, you must follow these steps:
1. Log in JMS
2. Press New(1) on the job list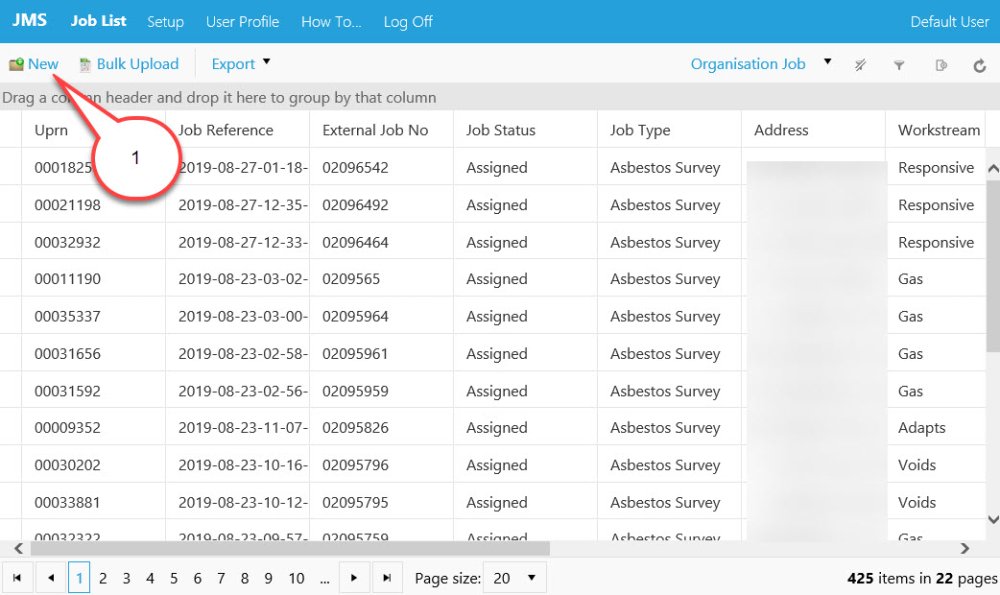 3. Press the blue magnifying glass icon(1)

4. You'll be displayed with a table containing all the properties from the system.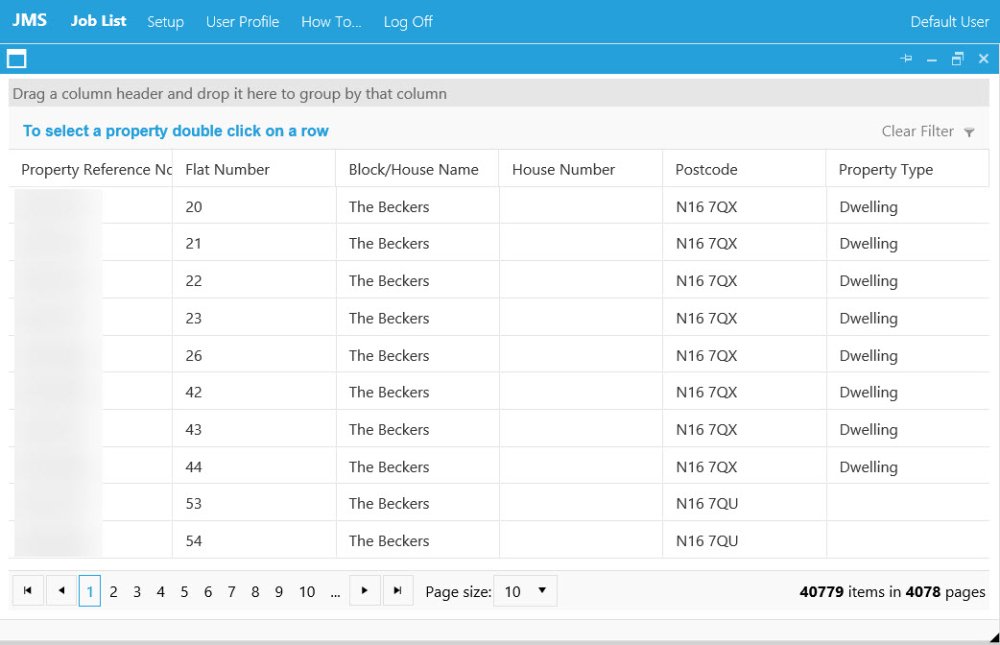 5. Click on Filter Icon(1)

6. Enter property attributes (2),(3)
7. Property UPRN appears in the first column(4)
Feedback
Thanks for your feedback.