Once a job is created and accepted the job information can be edited as well as Main Photo and Main Drawing can be added to the job. Follow the steps below:
A job can be opened from the Job List screen.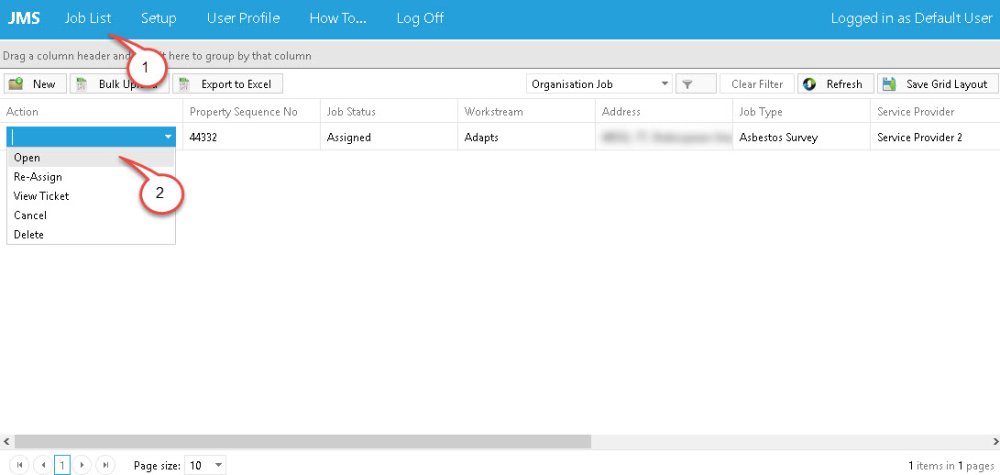 Click on Job List;
Select the dropdown box of the job you want to open and click Open.
Once the job is opened, make sure that the Job Information tab is selected.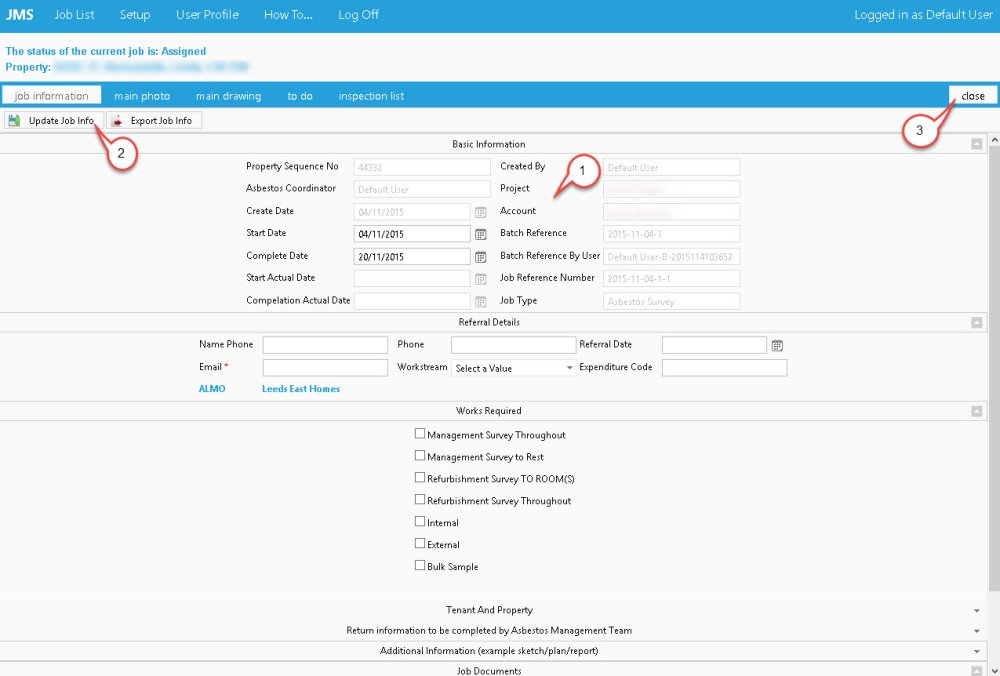 The user can edit all fields that are not greyed out;
Click Update Job Info;
Click Close to return to the Job List.
You can also add a Photo and Drawing.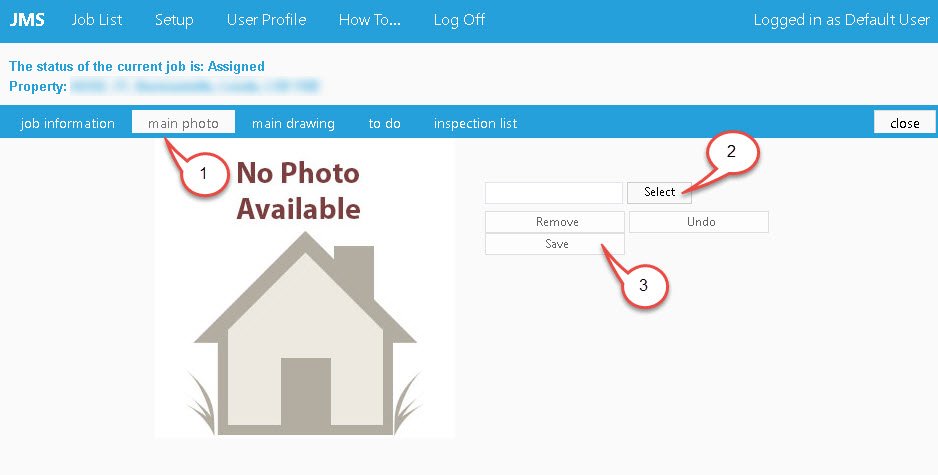 Main drawing can be uploaded the same way as Main Photo.
Select the Main Photo/Main Drawing tab;
Click Select to browse for a photo;
Click Save to save the changes.
Once uploaded, the Photo/Drawing will be displayed on the frame.
Feedback
Thanks for your feedback.