Once a job is accepted and assigned, data can be entered. There are different workflows for each type of job. The data entry form may vary from one type of a job to another.
The following is the Asbestos Survey data entry process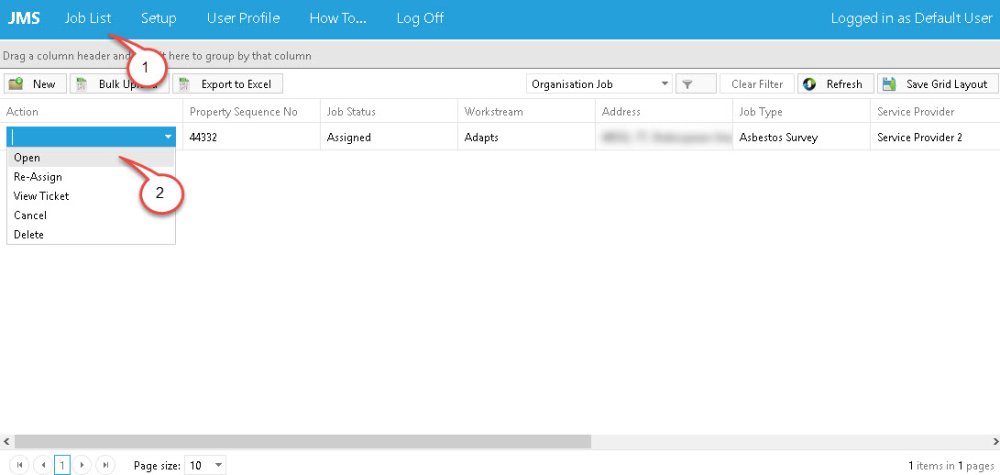 Click on Job List;
Click on the dropdown box and click Open to open the job.
After the job is opened, the inspection list screen appears: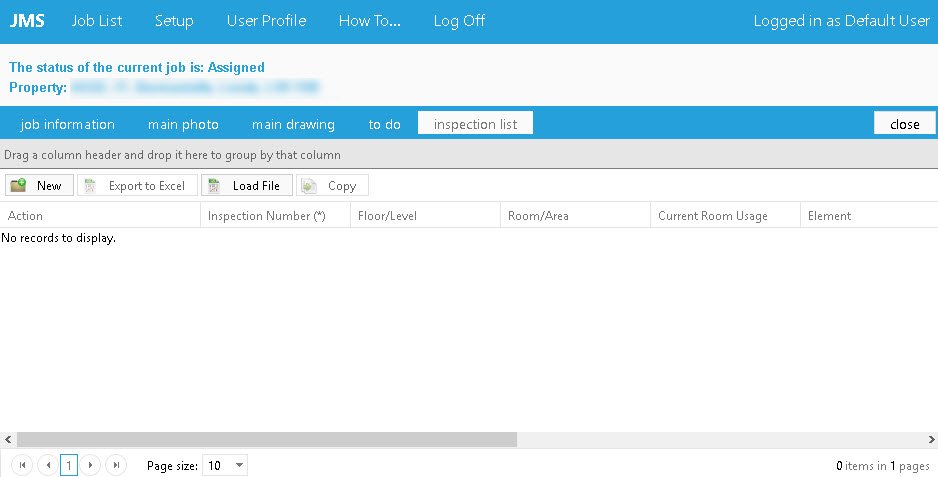 Feedback
Thanks for your feedback.