During an Encapsulation job it is possible to come across a location where there is no previous inspection information recorded. In this scenario it is possible to create an entirely new inspection for this location.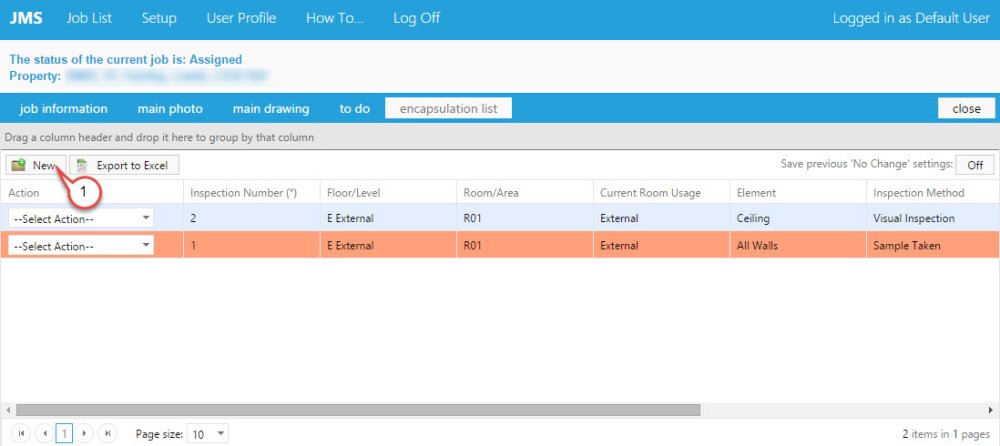 Click new on the toolbar.
The Data Entry Wizard will take you through the data entry pages. Once the data entry is done and saved, the user will be returned to the Encapsulation List screen.
Feedback
Thanks for your feedback.