Inspection data can be edited at any point before the job is submitted. Once an Asbestos Survey job is opened, the inspection(s) can be edited from the Inspection List tab.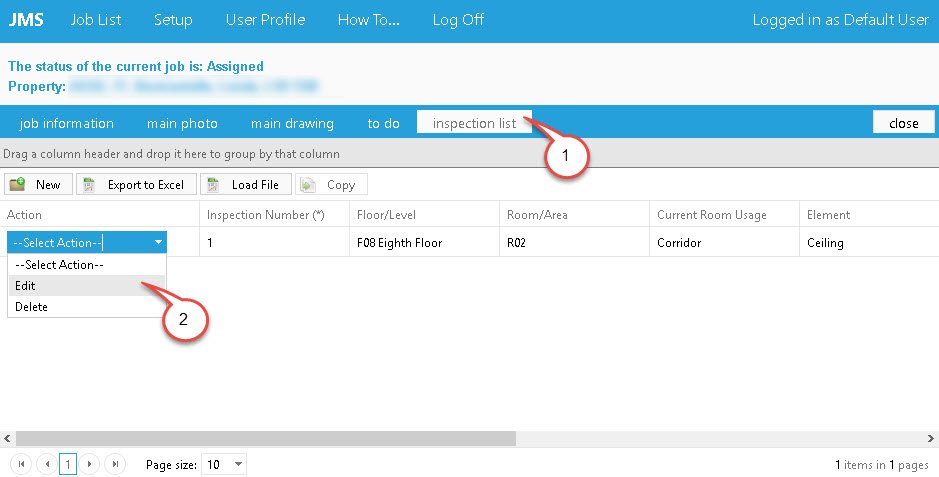 Select the Inspection List tab;
Click on Edit in the dropdown box of the inspection you want to edit.
You can edit the inspection locations in the new screen: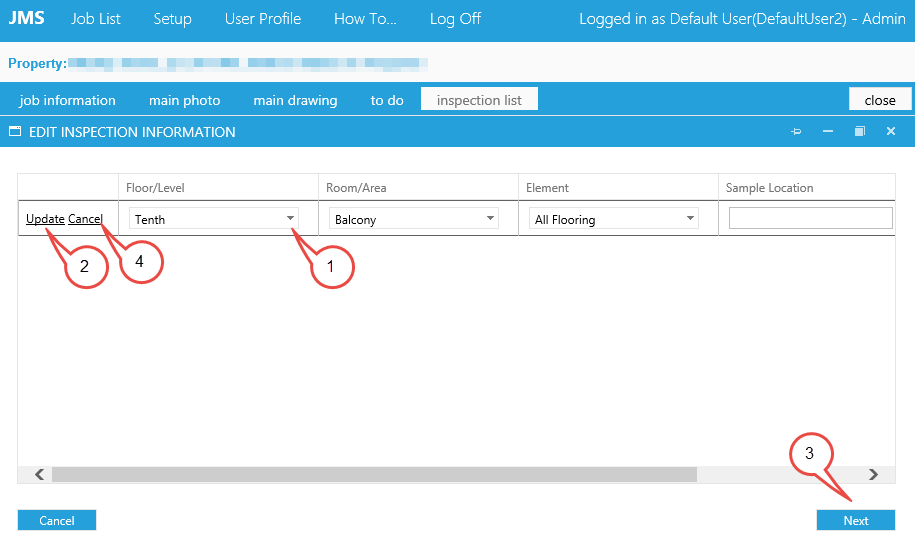 You can edit all the locations via the dropdown menu;
Click Update to save the changes;
Click Next to start the Data Entry Wizard;
Click Cancel to cancel any changes.
Note that if you edit a location, all previous data for that location will remain the same as before.
If a location that you need is not listed in the dropdown menu, you can enter a new location by typing in the textbox (1):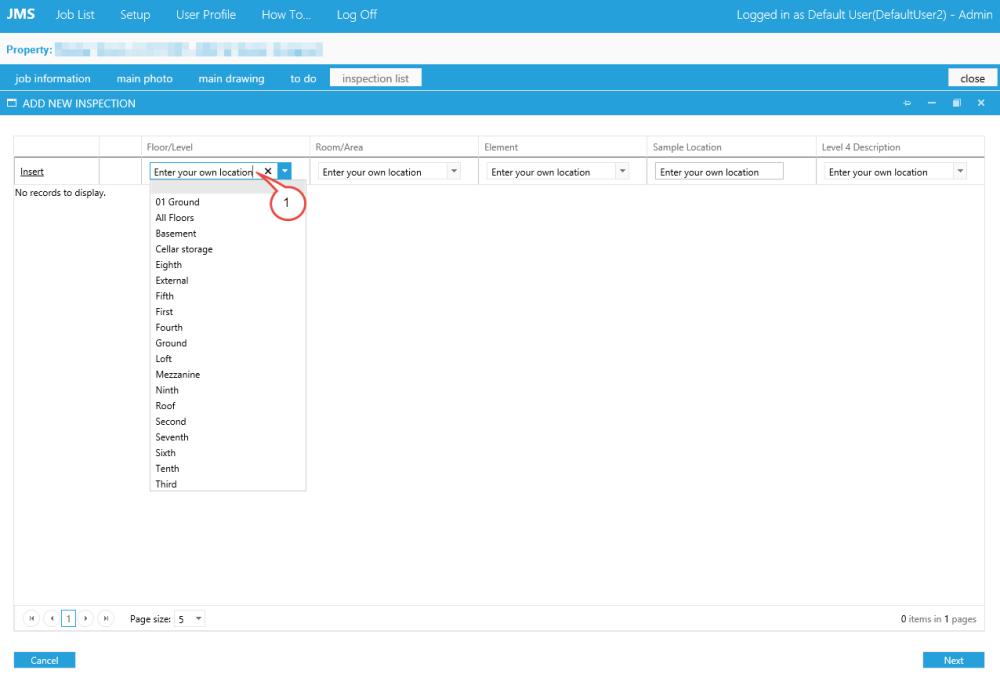 The Data Entry Wizard starts taking you through the data entry pages. The changes can be made on any page. Once the change is made, the job can be Saved, Completed and Re-submitted.
Feedback
Thanks for your feedback.