It is possible to mark a previous inspection that is listed for Re-inspection as 'No Change'. This means nothing had been changed since the last visit. The 'No Change' action will ask for a New Survey Ref and Surveyor. The Date will be selected automatically as the current date.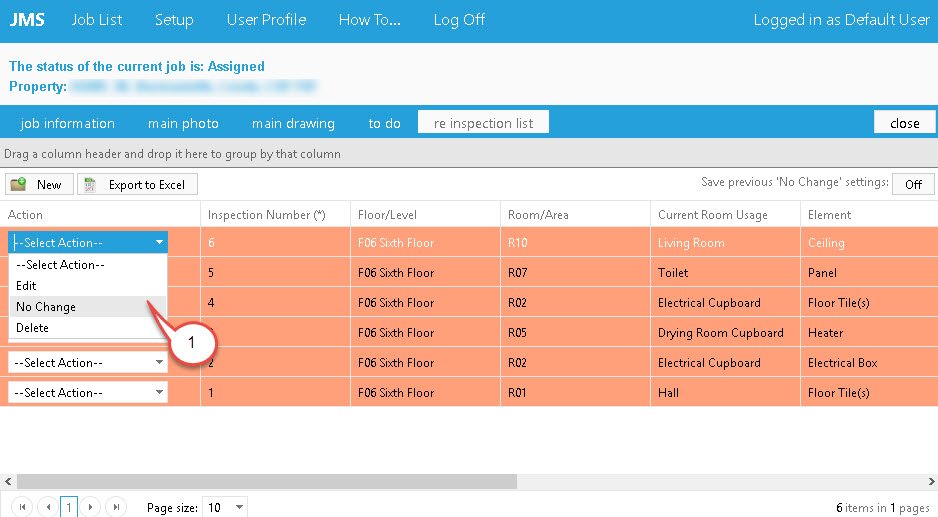 Select No Change from the dropdown box.
The pop-up screen appears where you need to enter the required data for the No Change Re-inspection.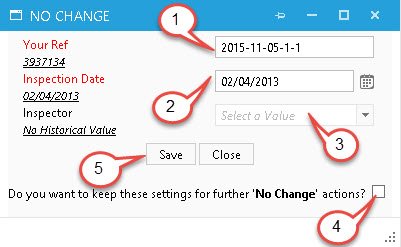 The surveyor can enter a new Job Reference Number here. By default it is the same as the Job Reference Number;
The Re-inspection Date by default is the current date. A new date can be selected by clicking the calendar button;
Assign a surveyor from the dropdown list;
By ticking the box, the user can save the details of the No Change inspection for the rest of the No Change inspections of this job. If the box is ticked for the subsequent No Change inspection, this form will not appear;
Click on the Save button to complete and save the No Change Re-inspection.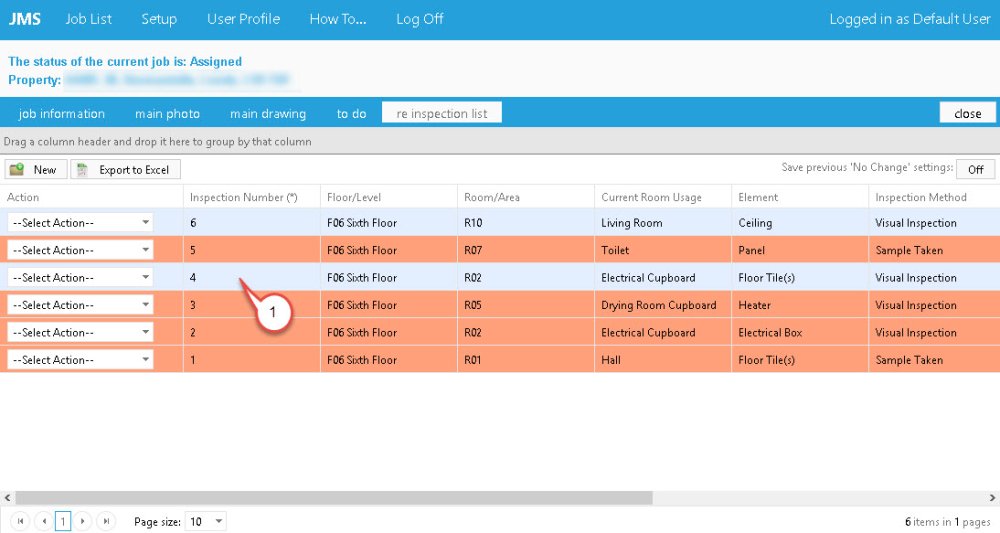 The No Change Inspections will be highlighted on the grid. Visual Inspection becomes the default Inspection Method for all No Change Inspections.
Feedback
Thanks for your feedback.