It is possible to mark a previous inspection that is listed for Encapsulation as 'No Change'. This means nothing has changed since the last visit. The 'No Change' action will ask for a new Survey Ref, Surveyor and Survey type.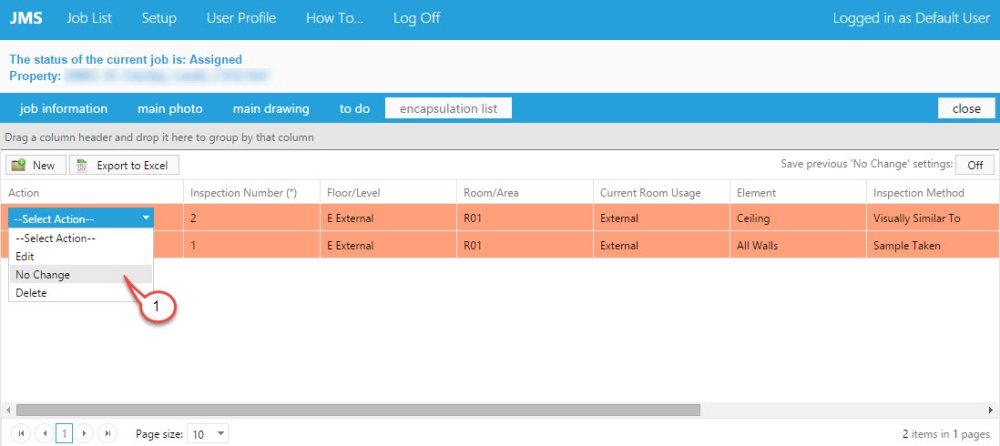 Select No Change from the dropdown box.
The pop-up screen appears where you need to enter the minimum required data for the No Change Encapsulation.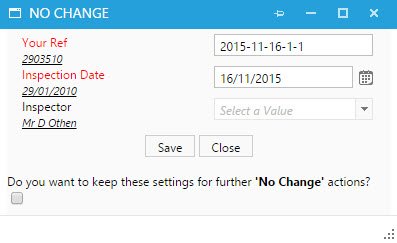 Once the entry is done and saved the Inspection will be highlighted on the grid and the inspection method will be changed to Visual Inspection: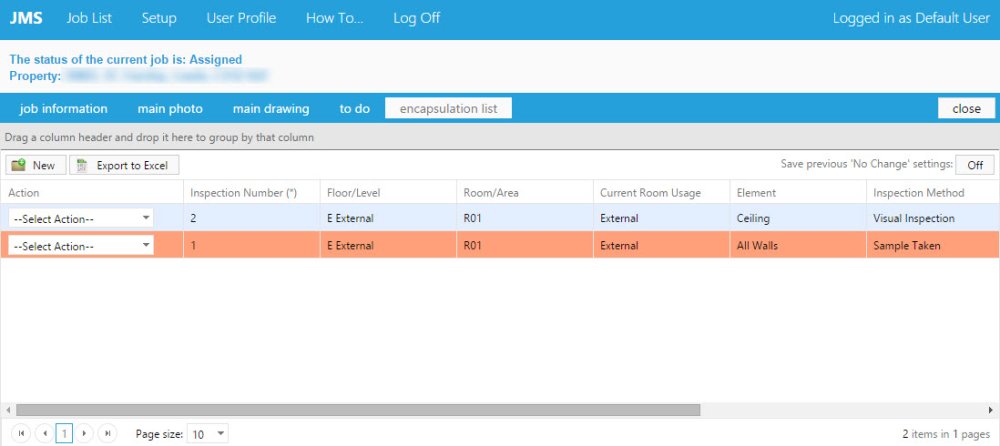 Feedback
Thanks for your feedback.