This section guides you how to delete and Re-Install the Excel add on tool
The Steps:
1. To Delete the Excel Add on, Simply navigate to the control panel on your machine
2. Press on uninstall a program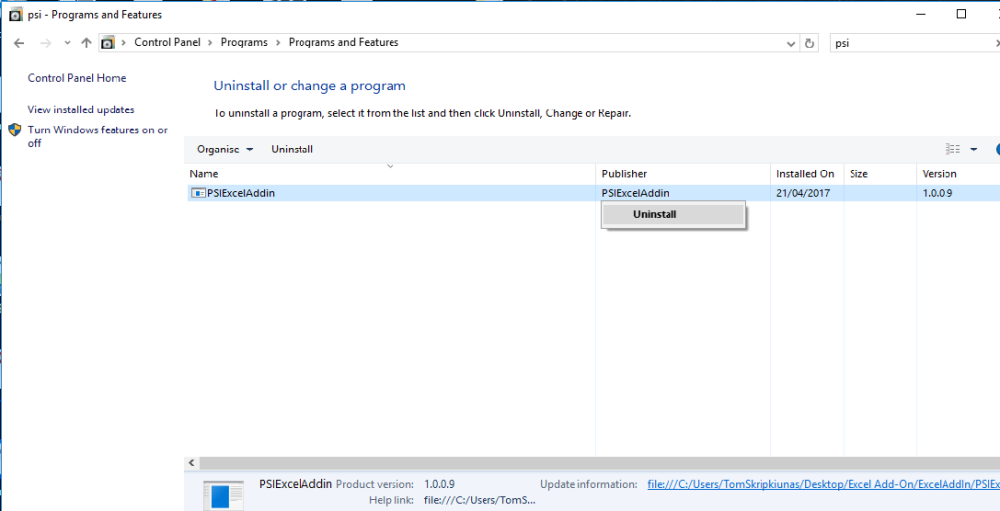 3. The Excel Add On Should be removed from your computer. If you are having problems deleting the add on, follow another guide by pressing here to clear the cache of the application.
Feedback
Thanks for your feedback.