For security reasons, if a user does not log out of the system properly using the Log Off button, the user will be locked. A user that has Admin rights can unlock the user.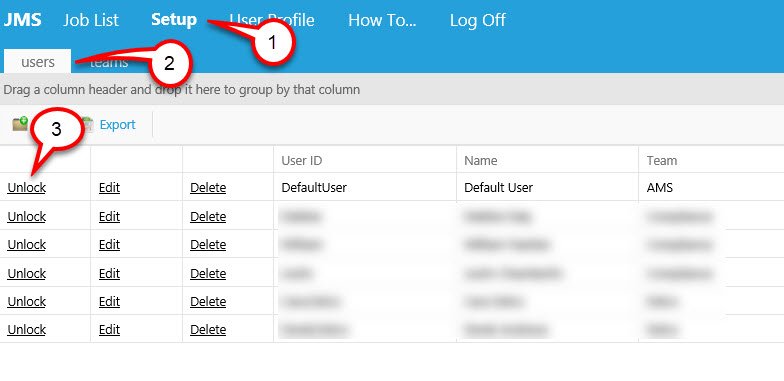 Click on Setup on the menu bar;
Click on Users;
Click on Unlock on the selected record from the grid.
Feedback
Thanks for your feedback.