When report is generated for the job and the status is 'Pending QC ' the report is checked by the assigned user and either report can be approved or rejected. To approve a report: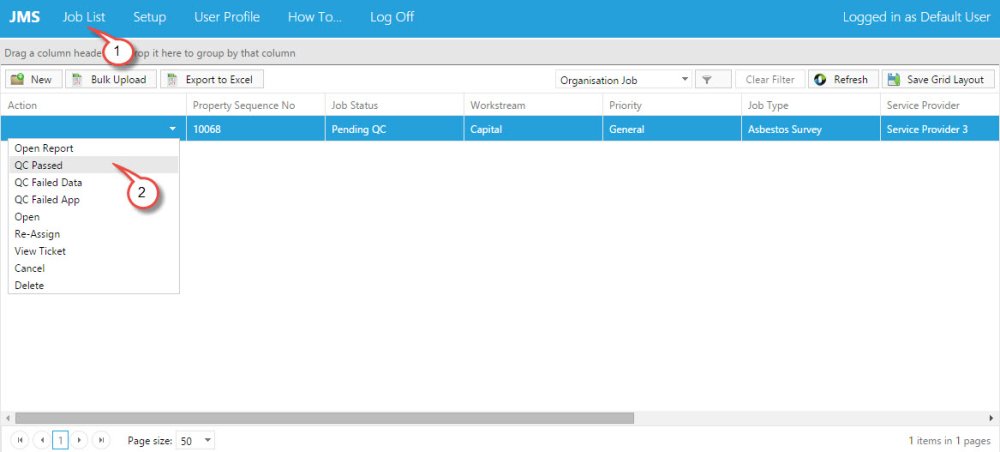 Click Job List on the menu bar;
Click QC Passed on the dropdown box.

Click OK to QC Pass the Job;
Click Cancel to cancel QC Pass.
The page refreshes and status of the job is changed.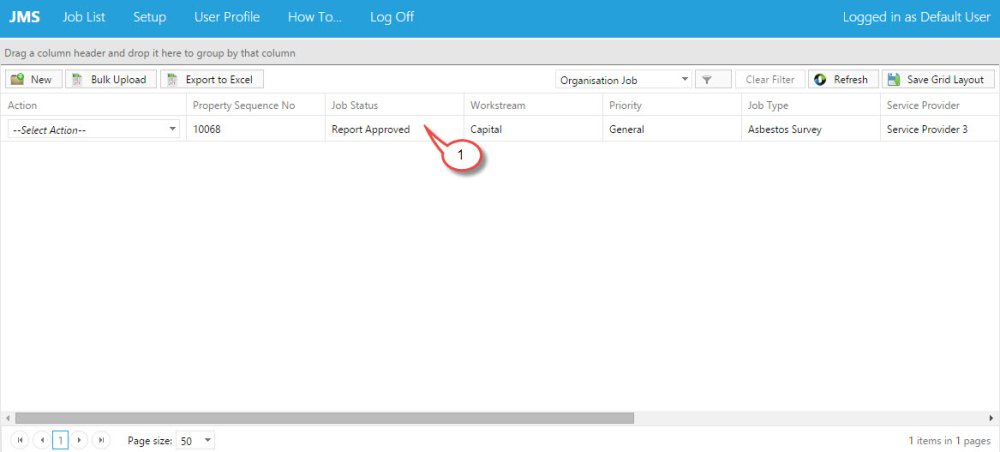 Status changed to 'Report Approved'.
Feedback
Thanks for your feedback.