Data entry for Asbestos Remove job can be done after the job is accepted and resources are assigned. The Remove Asbestos data entry process is as below:

Click on Job list;
The selected Job must have Job Type 'Asbestos Remove';
Click Open from the dropdown box.
The Removal Job opens on the 'Removal List' tab, in which the list of inspections that are eligible for Removal are displayed.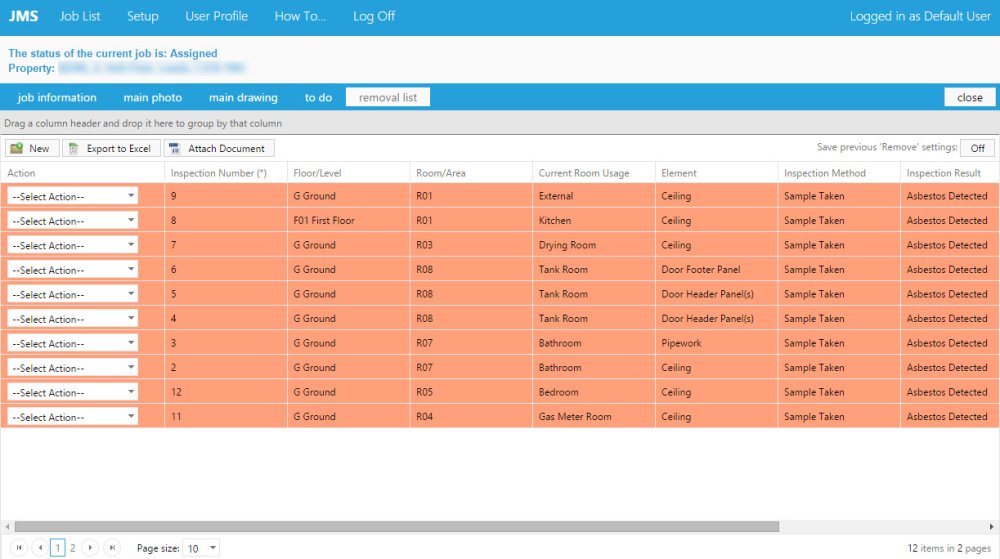 Feedback
Thanks for your feedback.