A user with Admin rights can Edit a Team.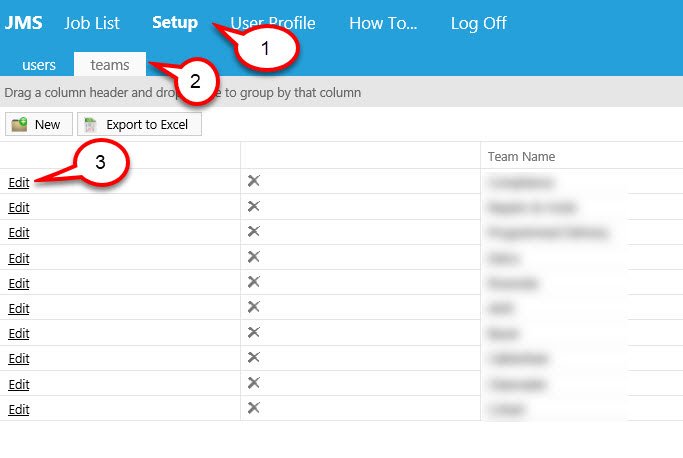 Click on Setup on the menu bar
Click on Teams
Click on Edit
The Edit Team Screen appears.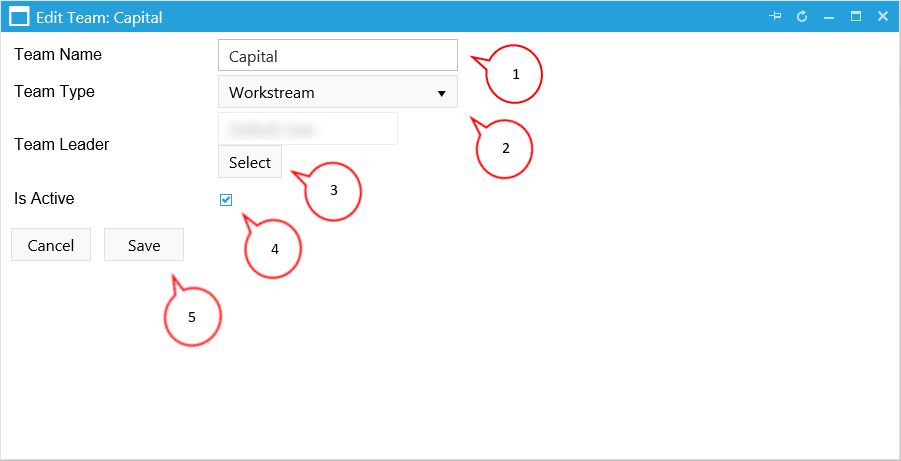 Edit the Team Name;
Select a new Team Type;
Select a new Team Leader;
Check\Uncheck Is Active;
Click on Save.
The team will now be updated
Feedback
Thanks for your feedback.