During a Removal job it is possible to come across a location where there is no previous inspection information recorded. In this scenario it is possible to create an entirely new inspection for this location.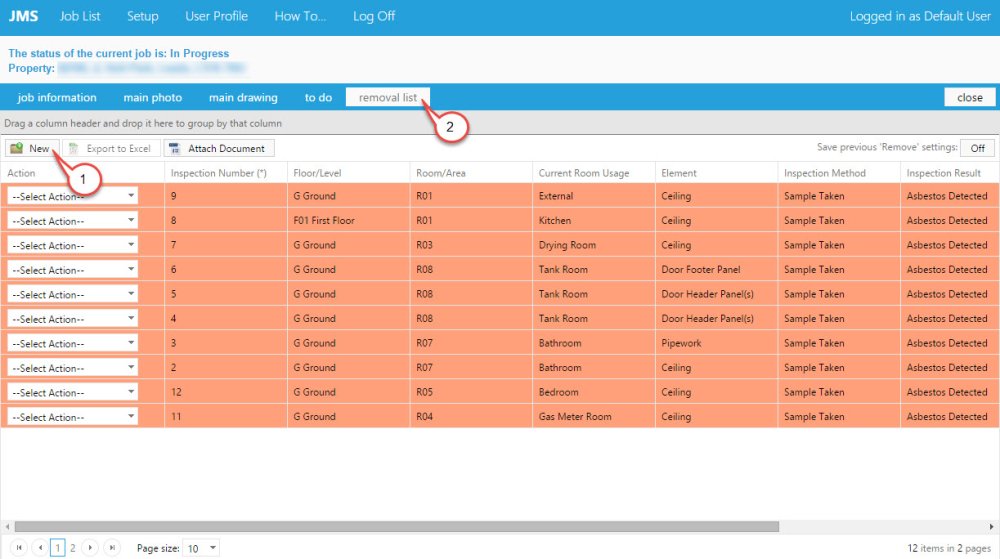 Make sure that the Removal List tab is selected
Click New on the toolbar
The Data Entry Wizard will take you through the data entry pages.
After a new Inspection is added the new inspection will be displayed on the Removal List grid.
Feedback
Thanks for your feedback.