An Inspection that was newly updated can be deleted from the Remove inspection list. User will not be allowed to delete any historical Inspection, only the inspection with the removal info will be deleted.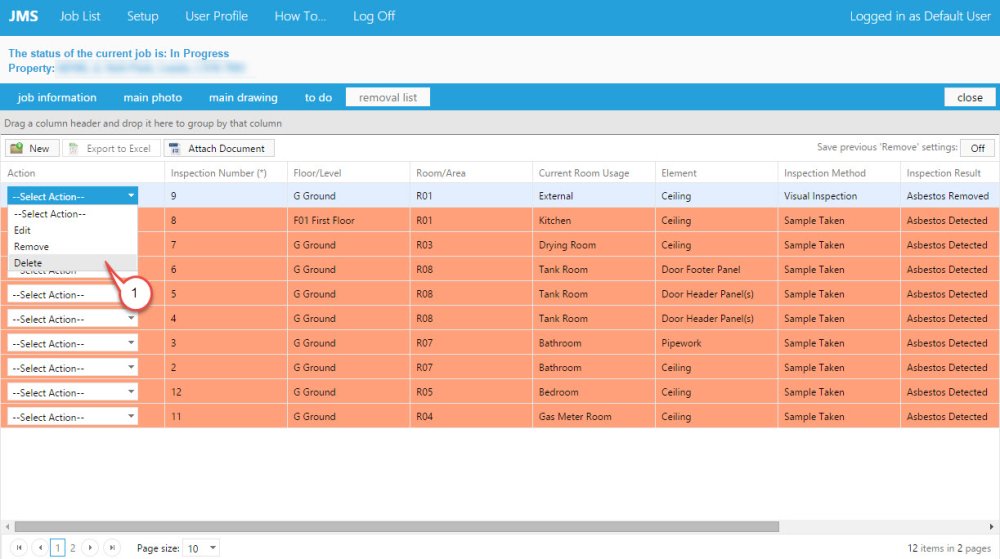 Click Delete in the dropdown box to delete the selected removal job.
A message box appears for Confirmation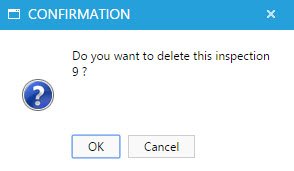 The deletion confirmation will be displayed with the following message: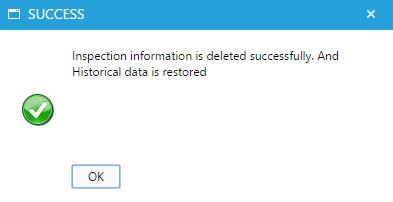 If you try to delete an original inspection from the grid, the following message will be displayed: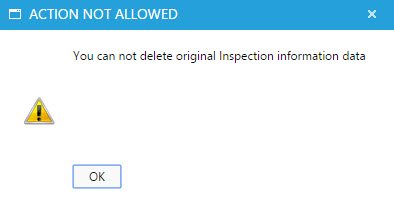 Feedback
Thanks for your feedback.