The job information is added when a job is created. The job info can be edited by the Requester (before the Job is accepted) or by the Coordinator. To be able to edit Job Info follow the steps below:
1. Click Open from the Joblist dropdown box of the job.
2. Make sure Job Information Tab is selected.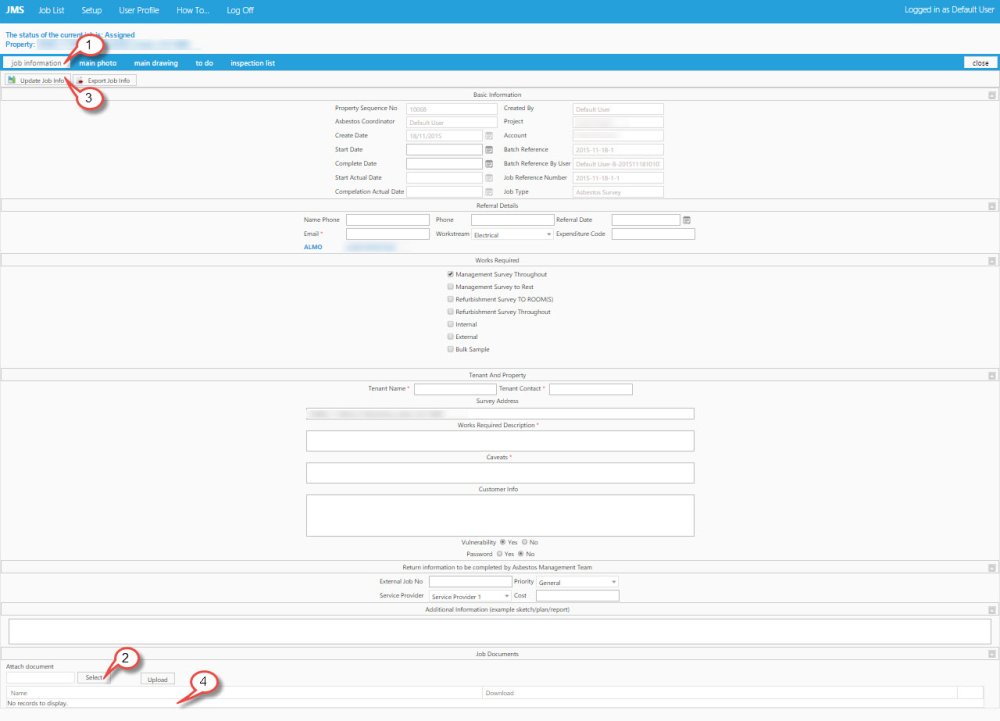 1. The Job Information tab is selected. User can make changes to the available fields;
2. User can attach a document on this page. Select the Document from the directory;
3. Once Document is selected user need to click *Update Job Info * button to see the document under the Document(s) grid;
4. The uploaded document is shown on the grid. You can download and view it from this section.
Feedback
Thanks for your feedback.