A user with Admin rights can add a Team.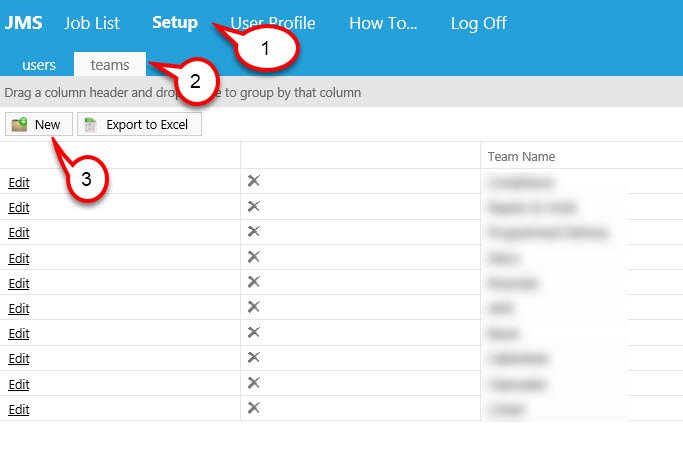 Click on Setup on the menu bar;
Click on the Teams tab;
Click New.
The Team Creation Screen will appear: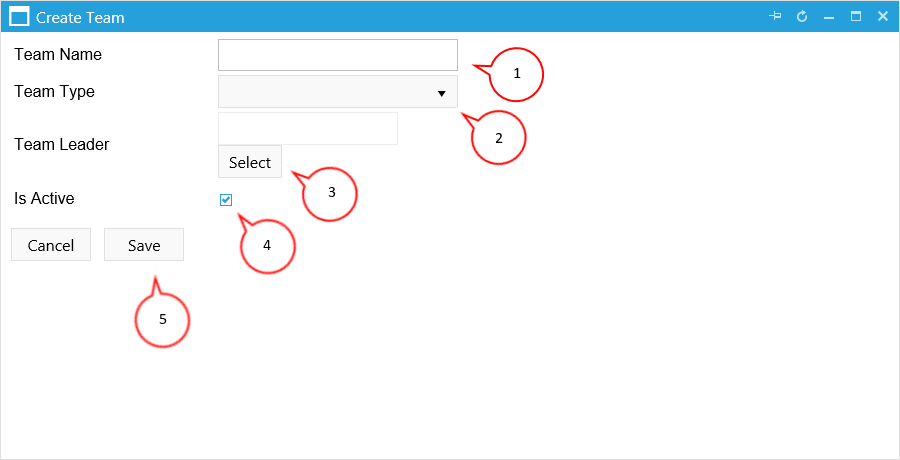 Enter the Team name;
Select a Team Type (click to find out more about Team Types);
Select a the Team Leader;
Check\Uncheck Is Active;
Click Save.
Feedback
Thanks for your feedback.