A user that has Admin rights will be able to delete a user.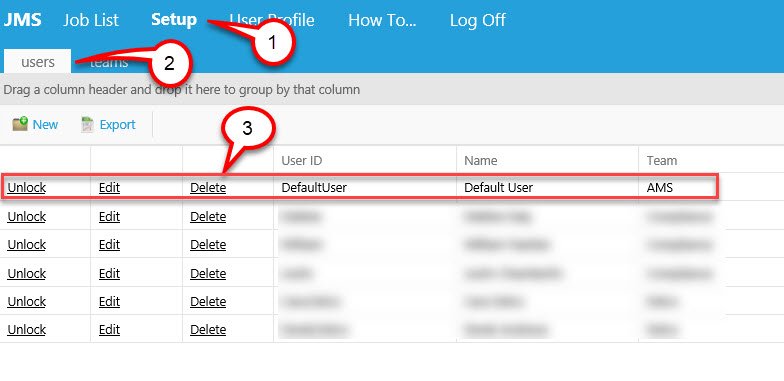 Click on Setup on the menu bar;
Click on Users;
Click on Delete on the selected record from the grid.
The Delete User screen appears.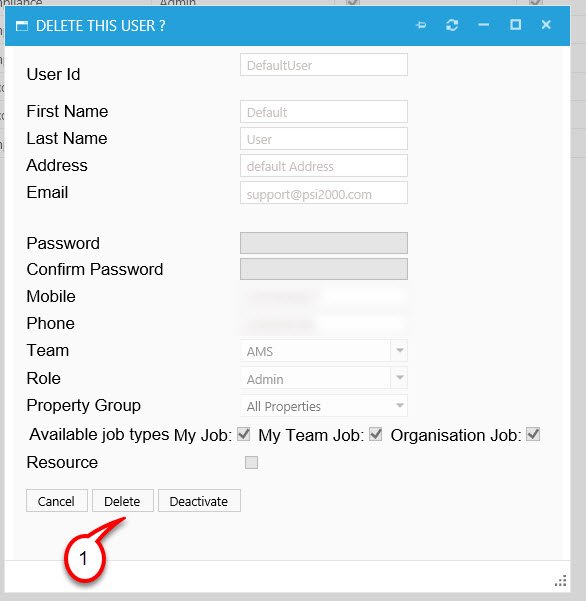 Click Delete.
A confirmation message will appear: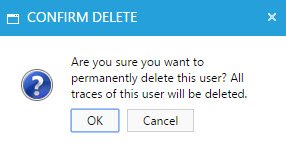 After clicking OK, the user will be deleted and you will be returned to the user screen.
Feedback
Thanks for your feedback.