A job with the Job Type 'Air Test' allows attaching up to three documents. To add documents the Air Test job needs to be opened first: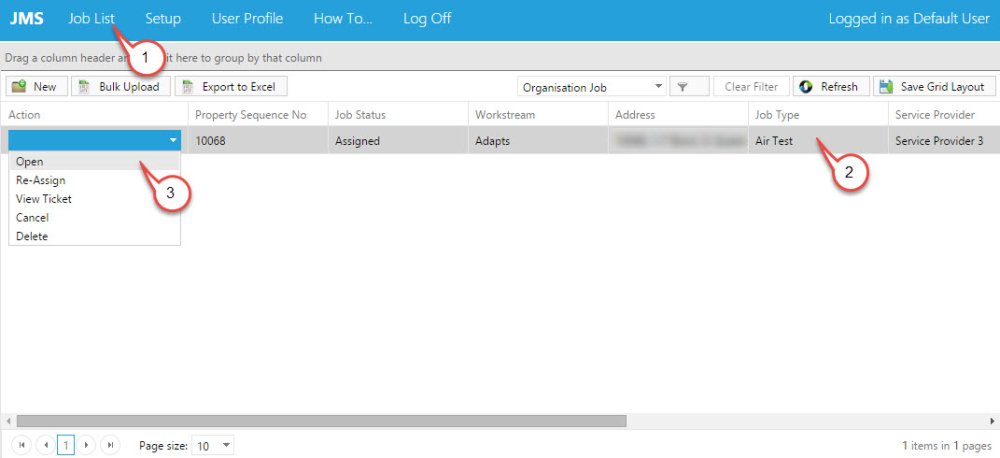 Click on Job List;
The selected Job should have Job Type 'Air test';
Select Open from the Action option box.
The Air Test screen appears: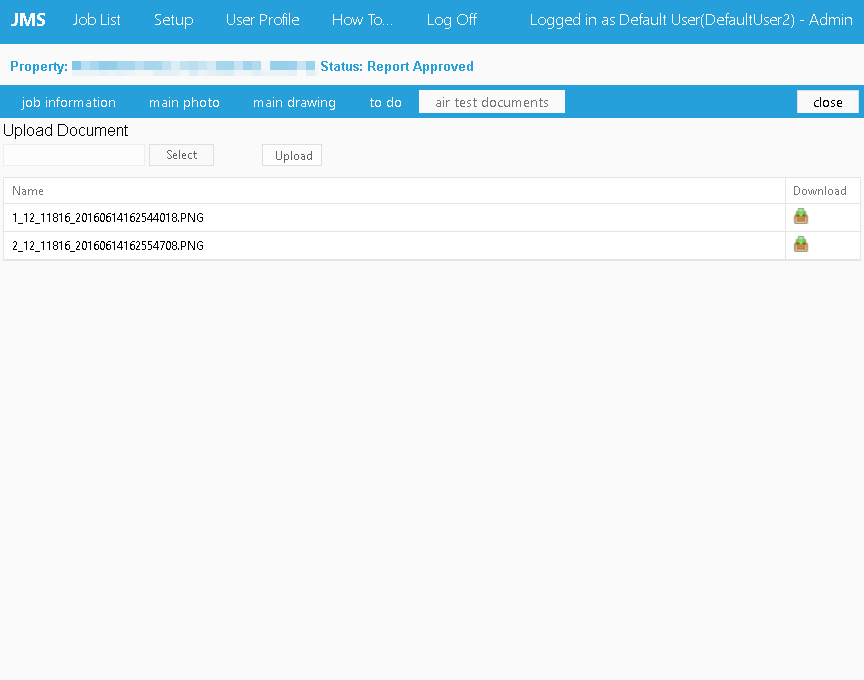 Feedback
Thanks for your feedback.