Most of the grids allow users to export data to an .xlsx format. If Exporting to Excel is available, a button will be available on the top of the grid: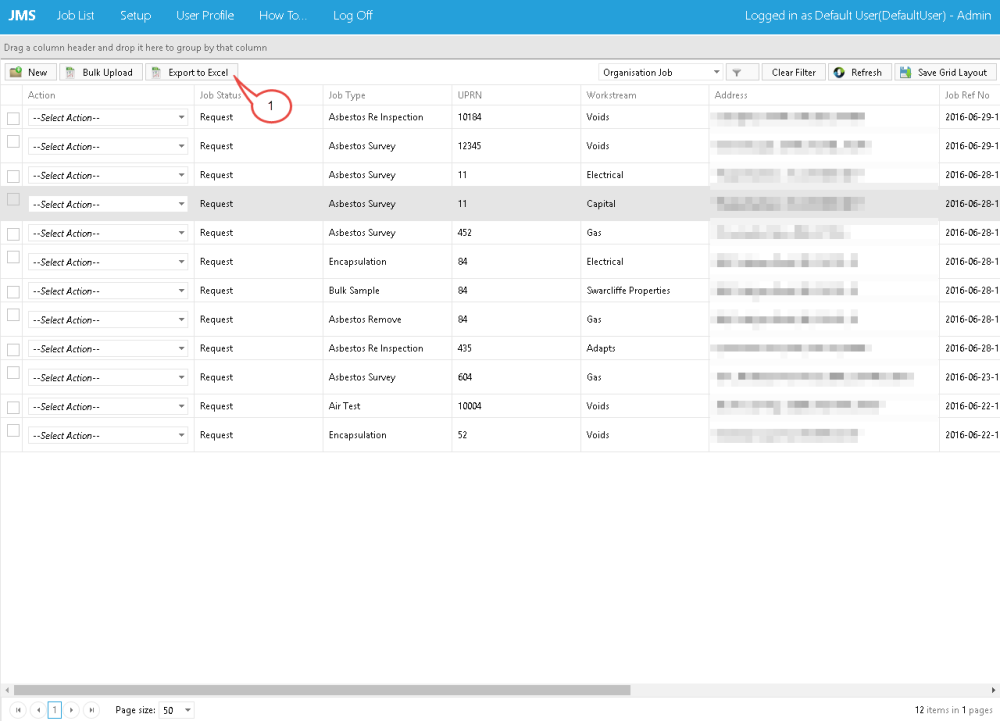 Once you click the Export to Excel button (1), download of the .xlsx file will be initiated.
Feedback
Thanks for your feedback.