Actual Start Date is the date when user clicks Save (1) or Save & Close (2) button in Inspection List, Re-Inspection List, Removal List, Air Monitoring List, Bulk Sample List or Encapsulation List page.
For Example: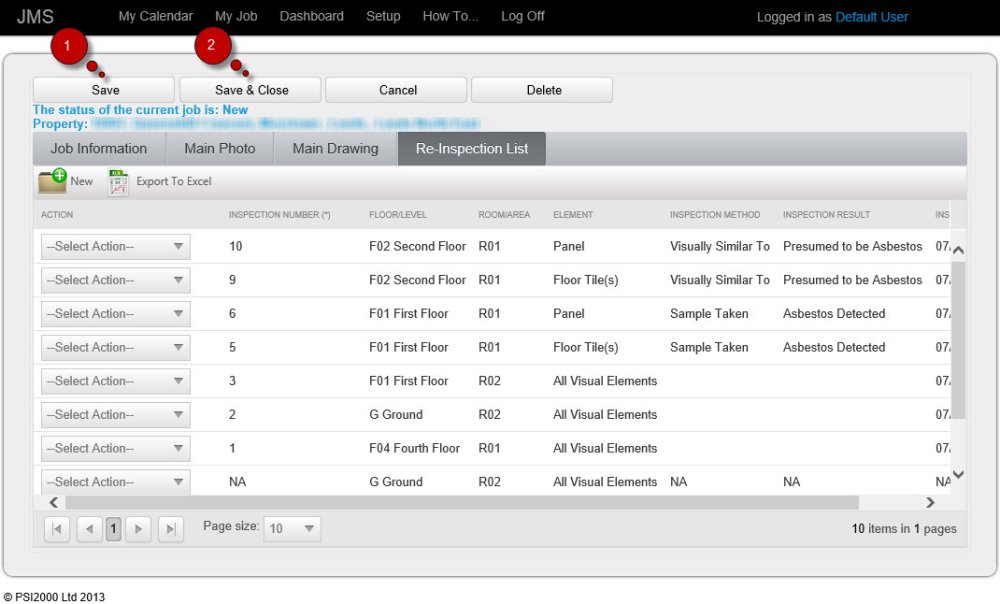 Actual Start Date is automatically set by the system.
Feedback
Thanks for your feedback.