A user with Admin rights is able to delete a Team.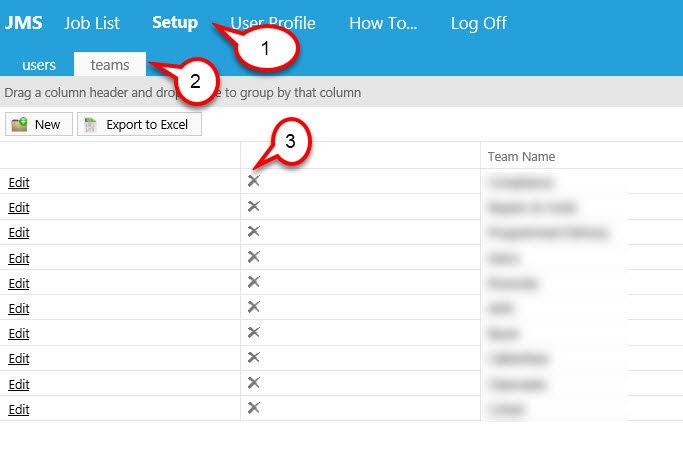 Click Setup on the menu bar
Click Teams
Find the team you would like to delete and press the cross
A confirmation message appears on the screen
The chosen team will be deleted if there are no jobs belonging to any users of the team.
Feedback
Thanks for your feedback.