Once a job is created the Main Drawing for the job can be added as part of the survey data entry.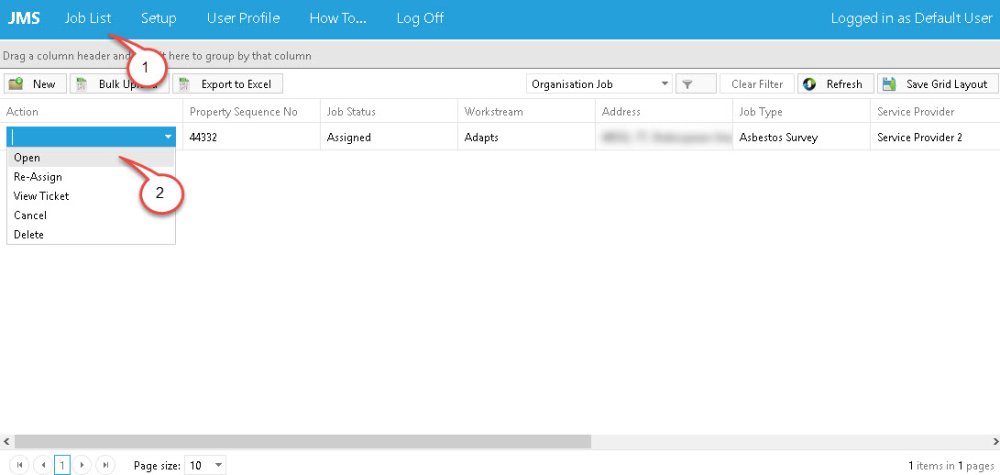 Click on Job List;
From the selected job on the grid click Open from the dropdown box.
The Job screen appears and it has a number of different tabs. One of them is for attaching a Main Drawing to the survey: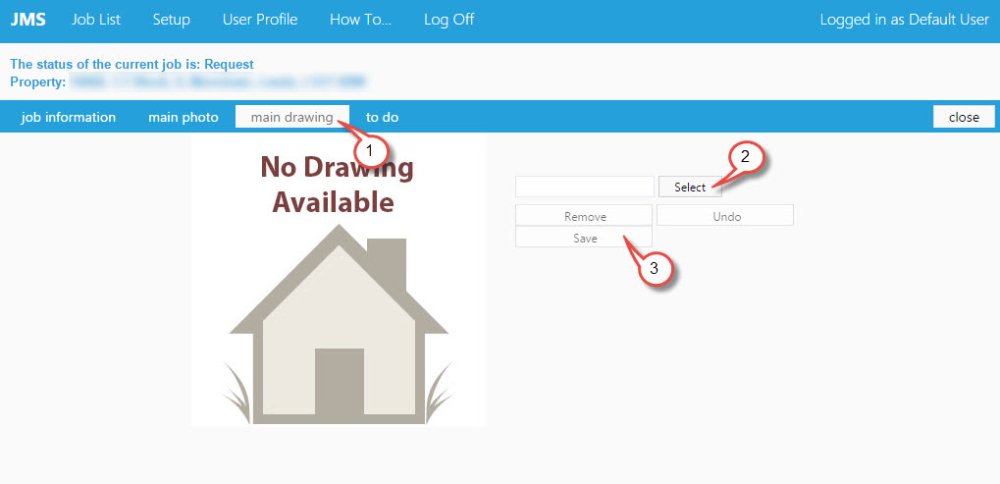 Click on Main Drawing;
Browse for the drawing file;
Save the uploaded Drawing.
The screen refreshes and Main Drawing is displayed on the screen.
Feedback
Thanks for your feedback.