When a Re-inspection is carried out it is possible to view the previous inspection data and print a report. The report is designed in a way so that it can be used as a paper form for data collection.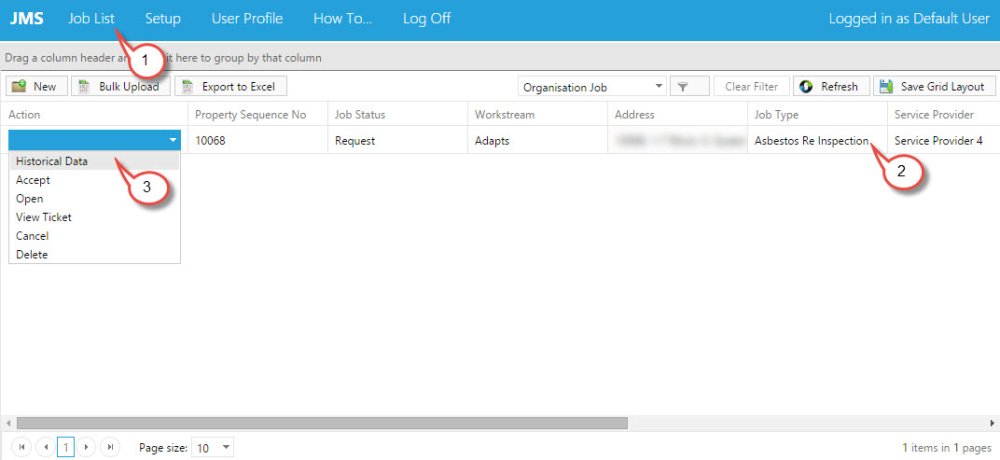 Click on Job List;
The Job type must be 'Asbestos Re-inspection';
In the dropdown box click Historical Data.
The Historical data report opens: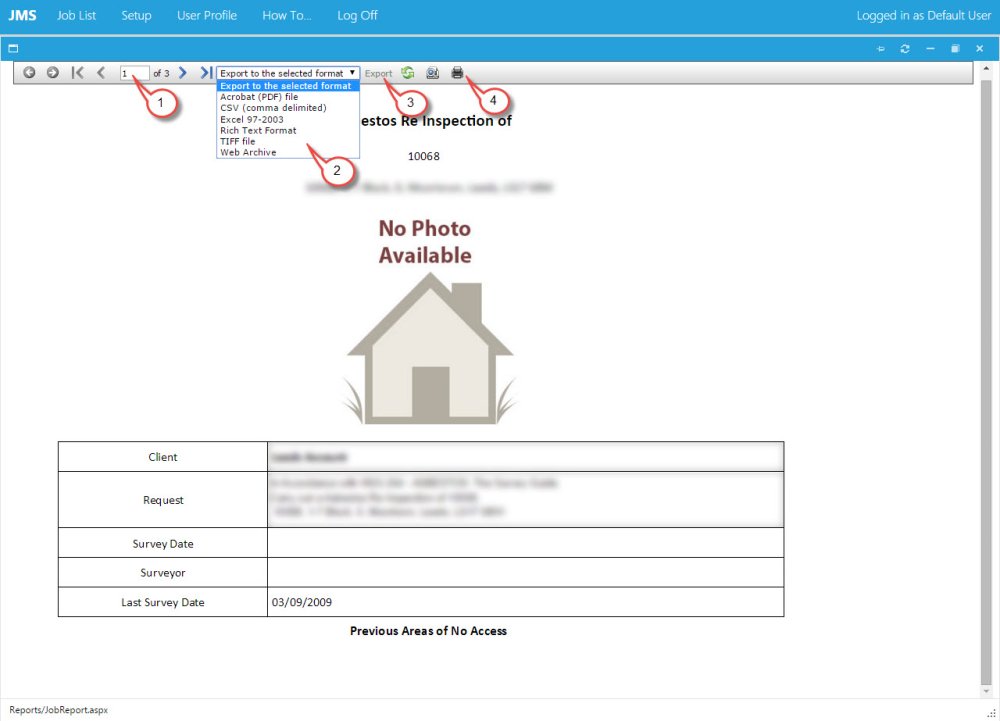 The report can be browsed through the pages;
It can be exported to a different file format;
The document can be printed.
Feedback
Thanks for your feedback.