Data entry for a Re-inspection job can be done after the job is accepted and the resources are assigned. The Re-inspection data entry process is as follows: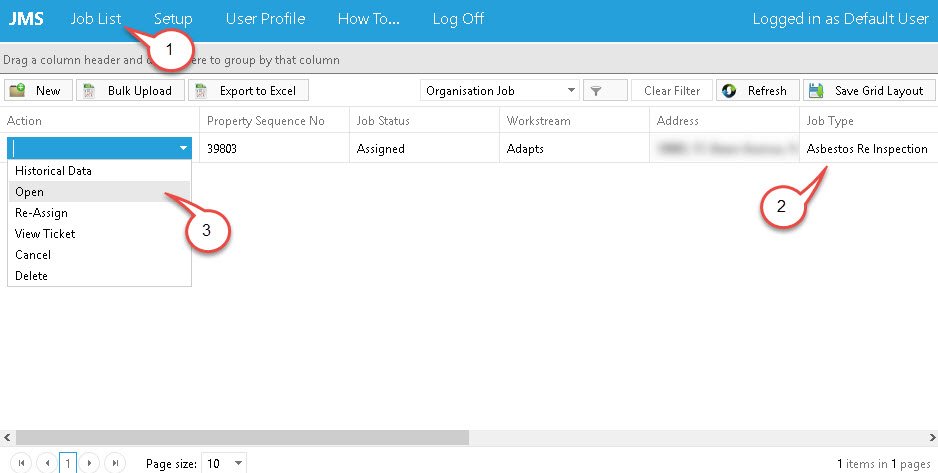 Click on Job List;
Select Open from the dropdown box to open the job.


The Re-inspection list screen appears which will display the list of inspections and No Access records that need to be Re-inspected.
The Re-Inspection List tab selected;
From the selected inspection on the grid click on Open from the Action option box.
Feedback
Thanks for your feedback.