An inspection of a Bulk Sample Job can be edited any time before the Job is submitted. Follow the process below: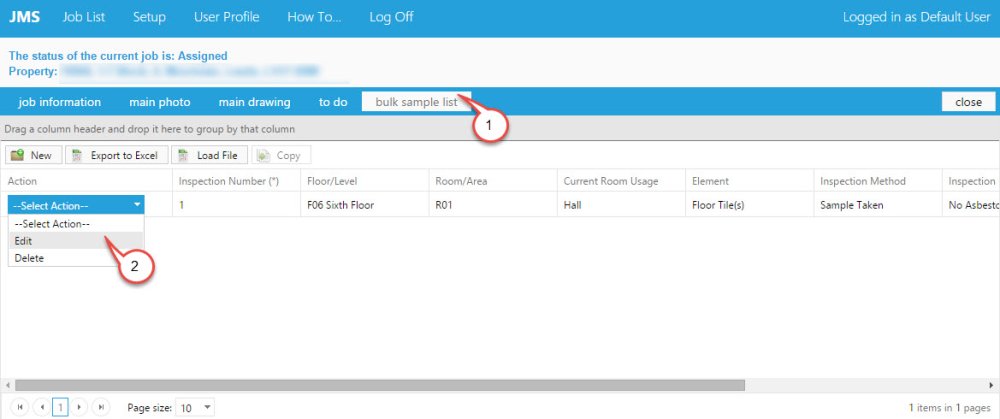 Make sure the Bulk Sample List tab is selected;
From the selected job on the grid click Edit from the dropdown box.
The Data Entry Wizard starts taking you through the data entry pages. The changes can be made on any page. Once the change is made, the job can be Saved, Completed and Re-submitted.
Feedback
Thanks for your feedback.