Once a job is created the job info can be viewed or amended any later stages of the Job.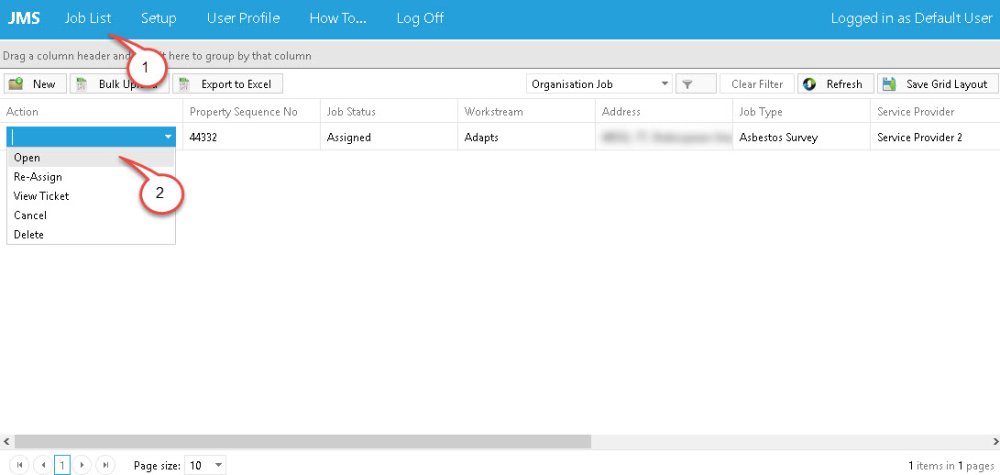 Click on Job List;
From the selected job on the grid click Open from the dropdown box.
The job screen appears and it has different tabs for data entry or for editing existing data.

Click on the Job Information tab.
On the form, job information can be viewed or edited as required.
Feedback
Thanks for your feedback.