The system logs the user off automatically only if there is an active browser window opened. If the browser is closed without logging the system off, your username will be locked, and the same error message will be displayed again. To avoid user locking, please log the system off every time it is not in use.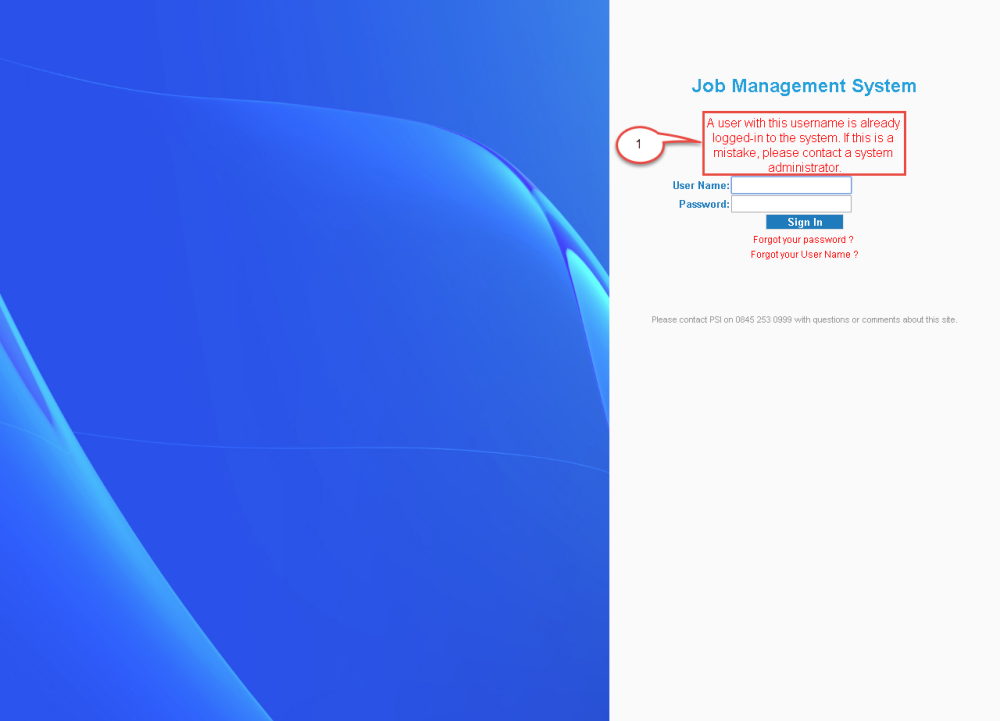 If a user gets locked, a message will appear on the login page (1).
Feedback
Thanks for your feedback.