If a job has the job status 'Pending Sample Result', a lab result can be added. A user with the 'Lab Analyst' status should be able to add the lab result.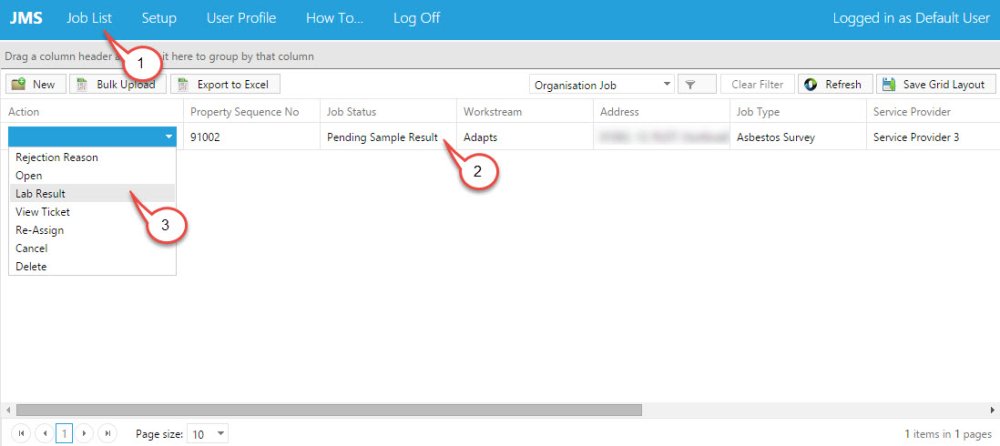 Click on Job List;
The status of the job must be 'Pending Sample Result';
Click on Lab Result.
The lab result screen appears:

Click here to open up the desired lab result
The lab result opens: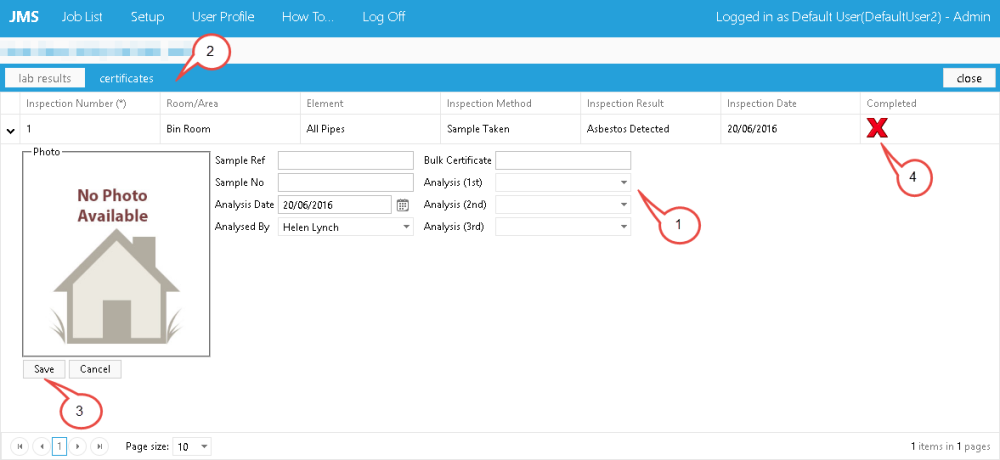 Enter the lab result data as required;
Click here to open up the certificate tab;
Click here to save the lab result;
The icon will change once the lab result is completed.
You can add certificates in the certificate tab: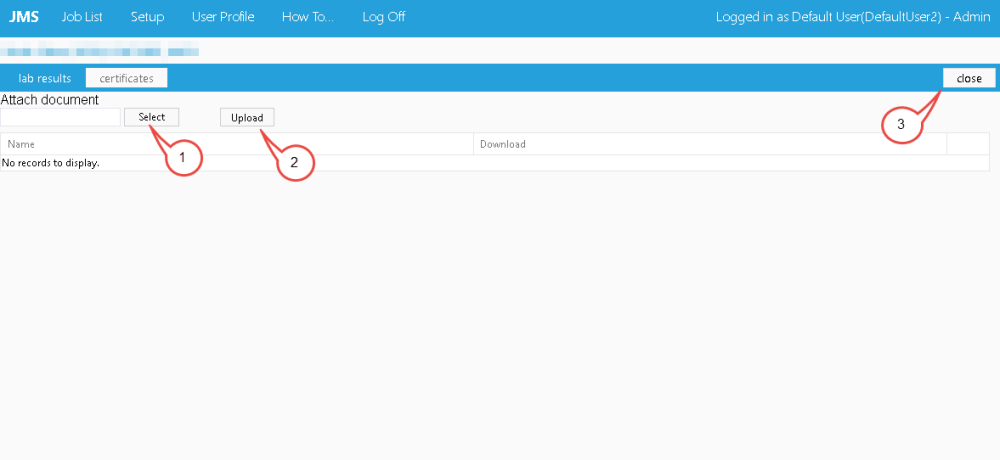 Click Select to select a certificate;
Click Upload to upload the certificate;
Click Close to go back to Job List.
Feedback
Thanks for your feedback.