Jobs can be loaded from an Excel template. The Excel template has to be pre-populated with the correct required job info. If invalid information is provided on the Excel template, the job upload will fail. To create multiple jobs from the template follow the steps below: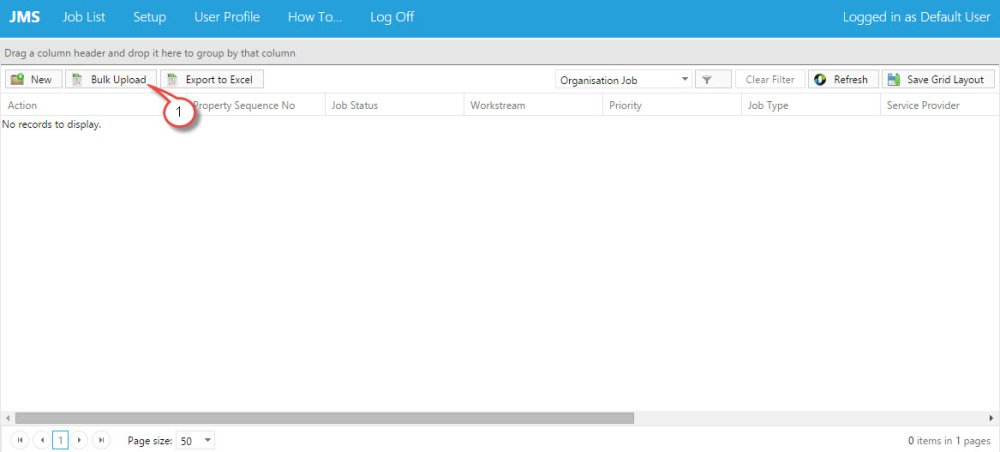 Click Bulk Upload on the Job List menu.
The Job upload screen appears:

Select the template that has been filled up with the job info from the location where it is stored;
Click Upload;
If you would like to download a blank Bulk Upload Excel Template click on Bulk Template.
If all the rows in the template have correct data then the job(s) will be created and confirmation will be shown on the screen:

The message shows the number of error free jobs that were successfully created.
If the information entered in excel template has invalid entries the import will fail and a message will be shown on the screen:

The message shows that there are invalid entries in the Property ID columns.
When the jobs are loaded successfully they will be displayed on the Job List screen: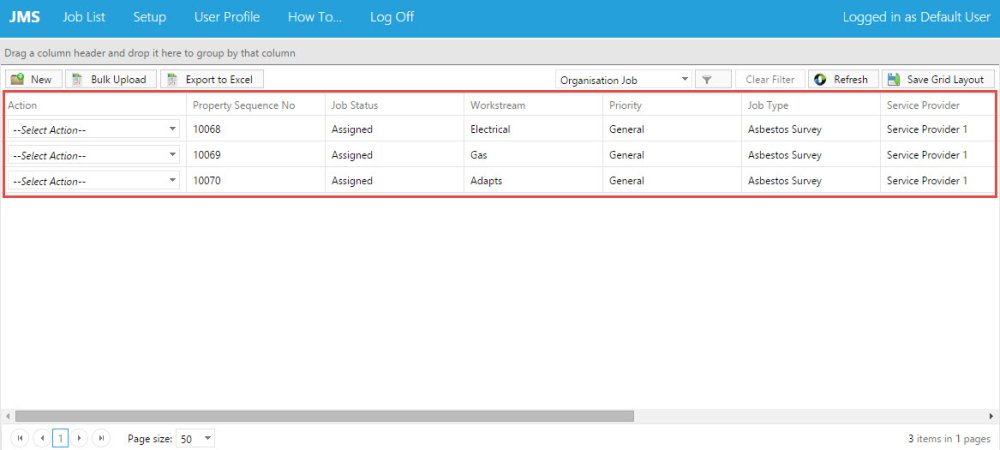 The users who are assigned the job will be able to see the jobs on their Job List list.
Feedback
Thanks for your feedback.