To reject a report due to report not showing supplied data correctly: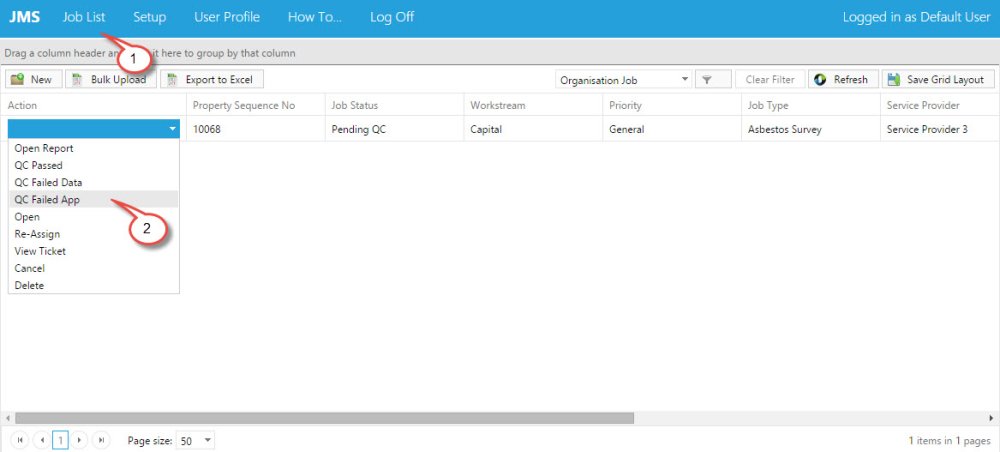 Click Job List on the menu bar;
Click QC Failed App on the dropdown box.
The rejection reason screen appears. On this screen you can specify the reason for report rejection: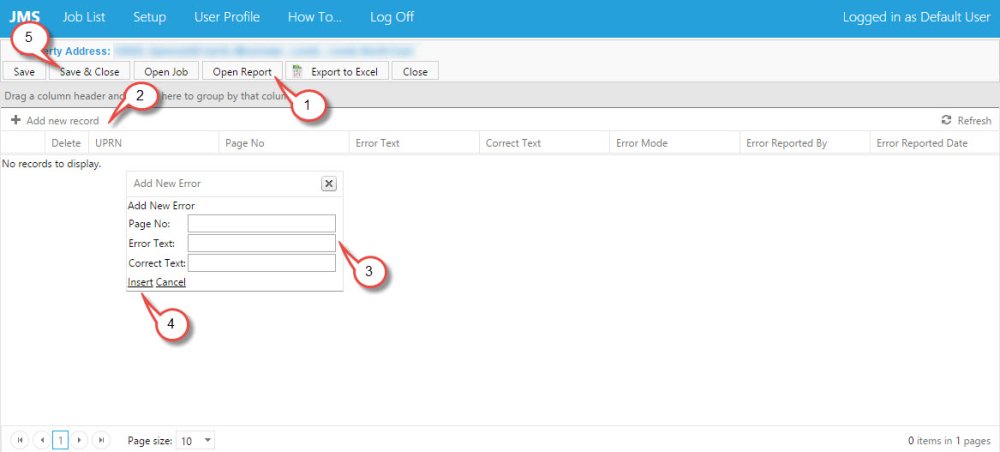 User can open the report by clicking on this button;
Click on 'Add new record' to add and specify the error;
Enter error details;
Click on 'Insert' once error details are specified;
Click to save and close the error entry screen.
User will be taken back to the Job List screen. Rejection reasons can be viewed later by opening the error entry screen.
Feedback
Thanks for your feedback.