Once a job is created, the Main Photo for the job can be added as part of the survey data entry.
Click on Job List;
From the selected job on the grid click Open from the dropdown box.
The Job screen appears and it has a number of different tabs. One of them is for adding Job Note to the Job

Click on Job Notes
Click New
Job Note window appears.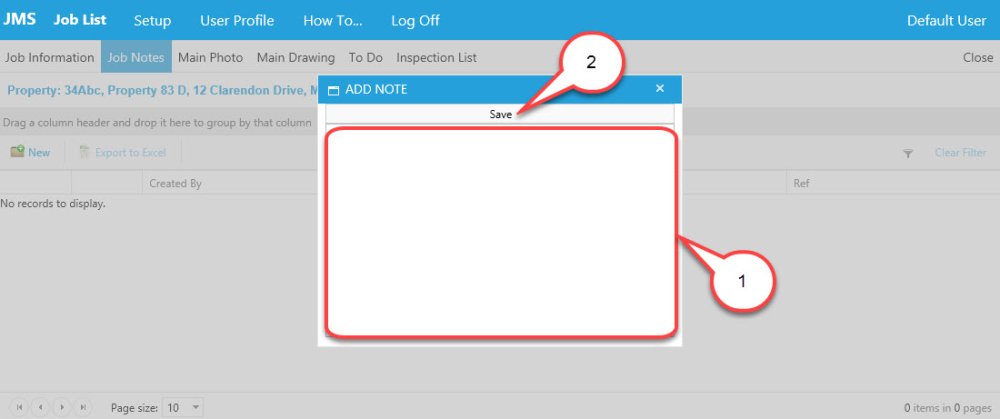 Enter Job Note
Click Save
Job Note is saved for the Job and will be available in AWT as soon as job will be released.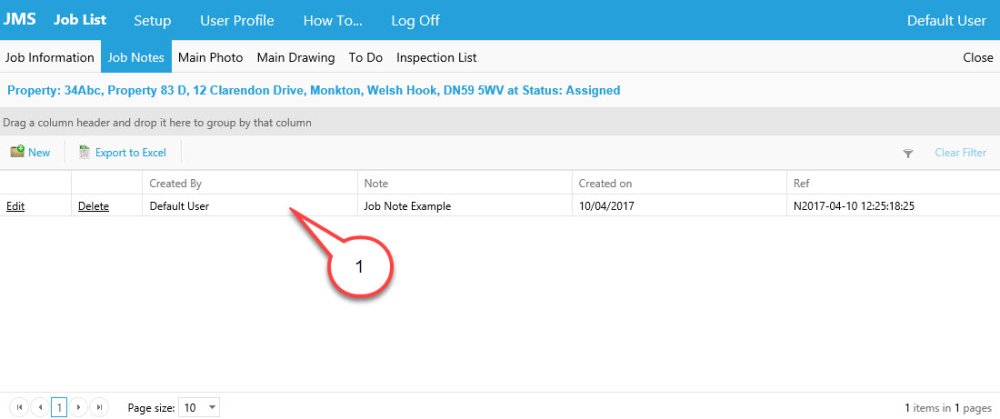 Feedback
Thanks for your feedback.