A User can log off the application at any time. The Log off button is on the menu bar. It is better to use the Log off option every time a user wishes to exit the application. Closing the application in any other way may lock the user out for security purposes. A user with Admin rights will be able to unlock the user.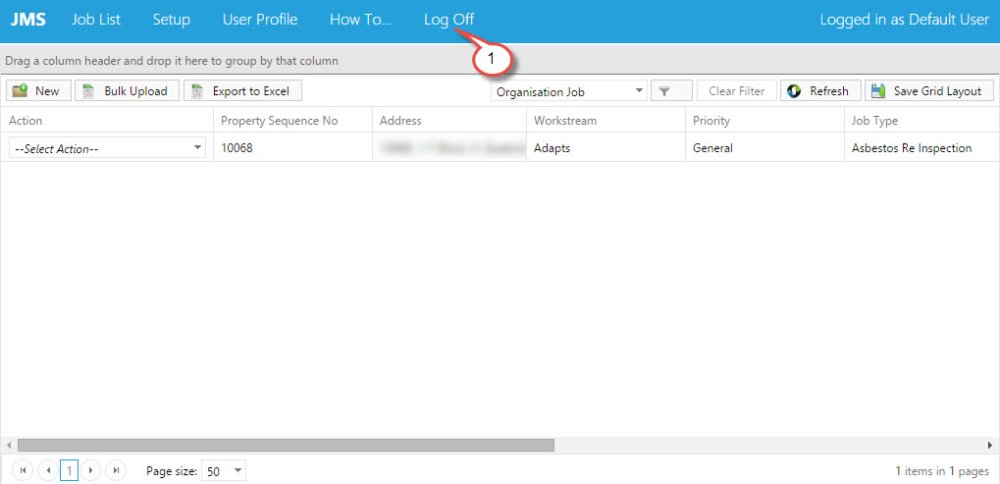 Click Log Off.
The user will be logged off and will be taken back to the log-on screen.
Feedback
Thanks for your feedback.