The 'Who has not been billed report' helps studios determine if they inadvertently omitted a student from being billed.
To run the report:
Enter Start and end dates – they define the timeframe you want to search.
Select the income category – this is the item expensed on the invoice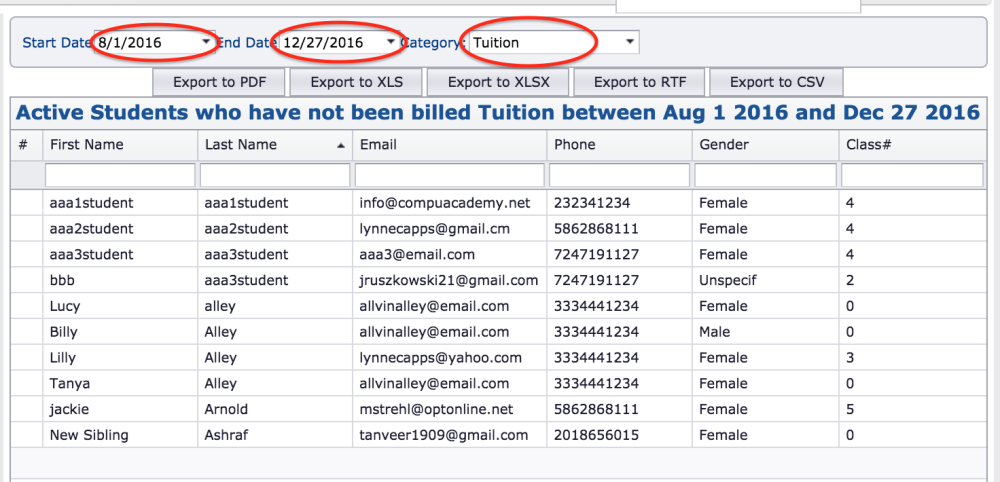 You will get the results sorted by student name. The report can be exported to excel for printing.
If you wish to send out statements for those who have not paid their past due invoices, see statements.