If the studio would like to send Text messages to Parent or Teacher User accounts that accept text messaging, you would go to Mail-SMS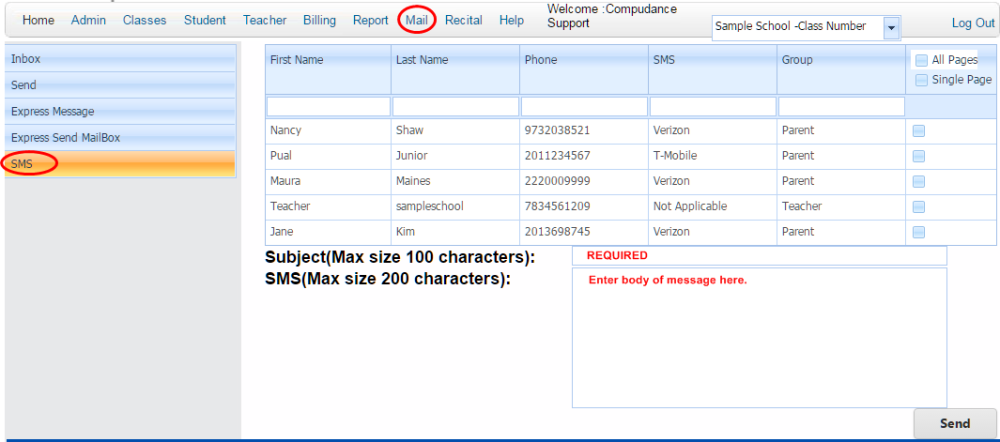 You will see a list of all Admin-User:Parent and Teacher accounts if they allow text messaging.
It will only display User accounts with the status of Active.
You can see their cell phone number and mobile provider.
Select the recipients to get your text message. You must populate the subject line and message box.
There are limitations to the number of characters for each section. You can not format the text, only plain text can be sent.
Once you hit Send, the subject line will change to "Email Send" to say the message was sent.
These text messages will be sent from the studio email address.
Any replies or message failures will be sent to the studio email address.
Text message failures may result because:
The provider is Not Applicable
If the wrong provider is noted, most of the time the message will not be delivered. (Some services share texting so there is a possibility it will still work.)
The recipient is blocking the message
REcipient phone number is marked as Unsubscribe in CompuDance