Here is a video to walk you through the Create invoice and make a payment. You can Scroll down for Step directions.

To create an invoice, select Create Invoice from the billing menu.
A list of active students will be shown. Select the student to be invoiced by clicking the Plus sign by their name.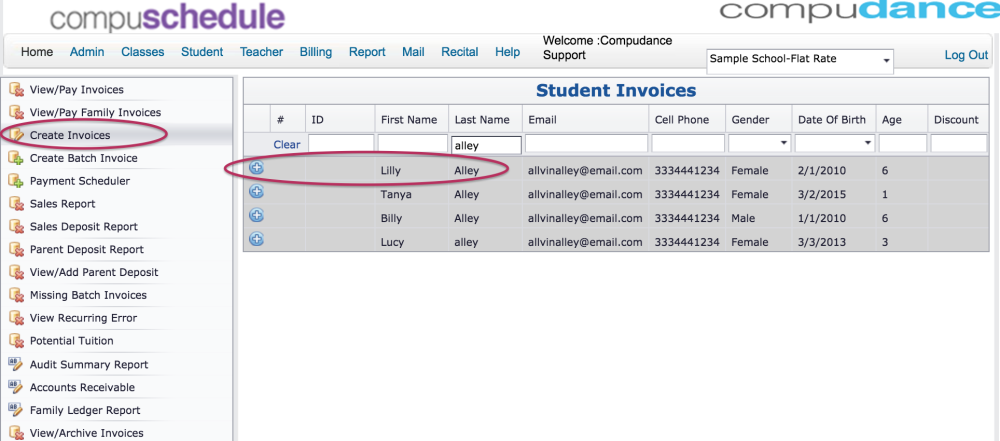 To begin, enter the START and END dates and hit the FIND button. A list of income categories will be displayed. Income categories are the billing line items. Prices are pre-defined but can be overwritten when invoicing (except for Tuition). To override an amount, click in the box and change it. You can now include a note for a specific invoice category. Just enter the note in the last column. The note will be included in the invoices and statements. (A manual update and new video will be performed shortly.)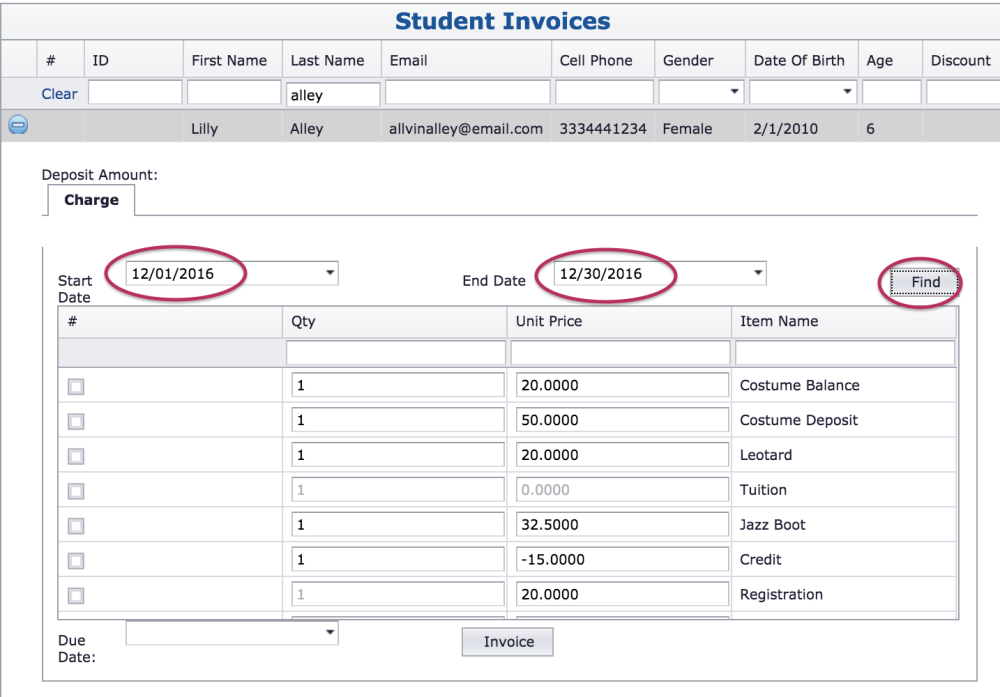 You may select one or more income categories to be billed. Once items are selected, enter in a due date (this is the day payment is due) and hit the INVOICE button. You will receive the following confirmation message: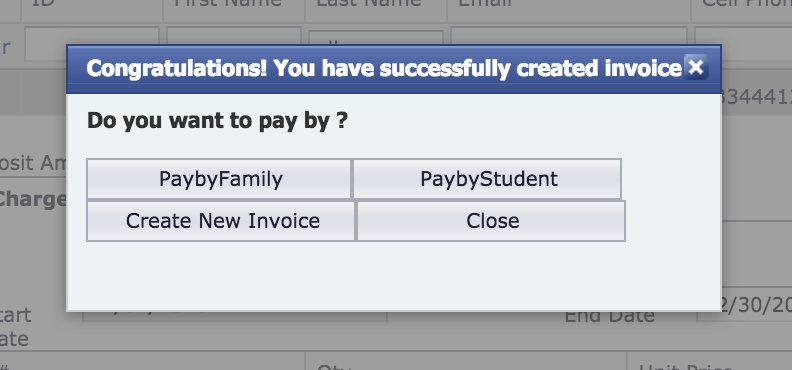 The Confirmation box helps you to navigate to what you want to do next.

| | |
| --- | --- |
| Pay by Family | Brings you to the Pay Family Invoice screen |
| Pay by Student | Brings you to the Pay Invoice Screen |
| Create New Invoice | Brings you to the Create Invoice Screen |
| Close | Closes the confirmation box |