Delete an Invoice with no payments applied
GO to View/Pay Invoice, and locate the invoice.
Simply hit delete to the right of the selected invoice. This removes the invoice in entirety.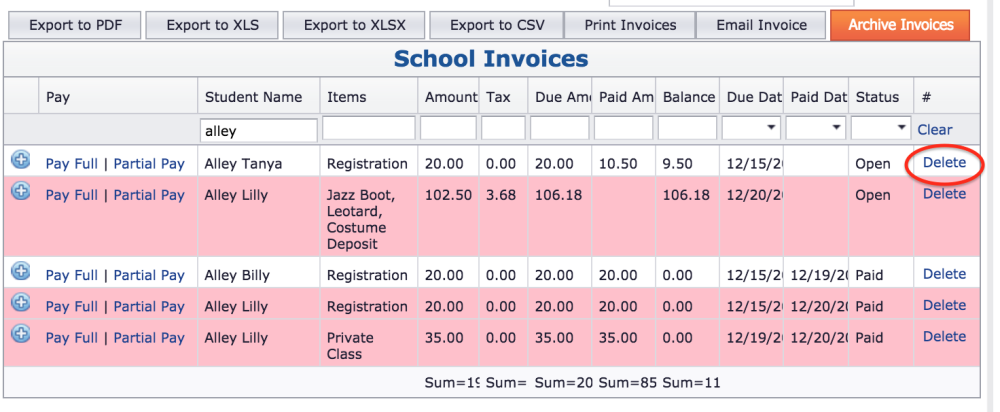 Delete an invoice where payment(s) were applied (partial or full)
An invoice can not be deleted if any payments were made against it. You would first have to delete all payments prior to deleting the invoice.
To delete payments:
Hit the plus sign on invoice
select payment tab
hit delete on the row of the payment you want to delete
If multiple payments, each has to be deleted