Medical/School Questions allow studios to request information to be collected from their students.
The studio can create any medical or other questions they deem necessary.
They are created at the ADMIN level and appear on a tab for each student.
To create questions:
Go to ADMIN<School Setting Types<Medical Question Tab
Click Add New Question button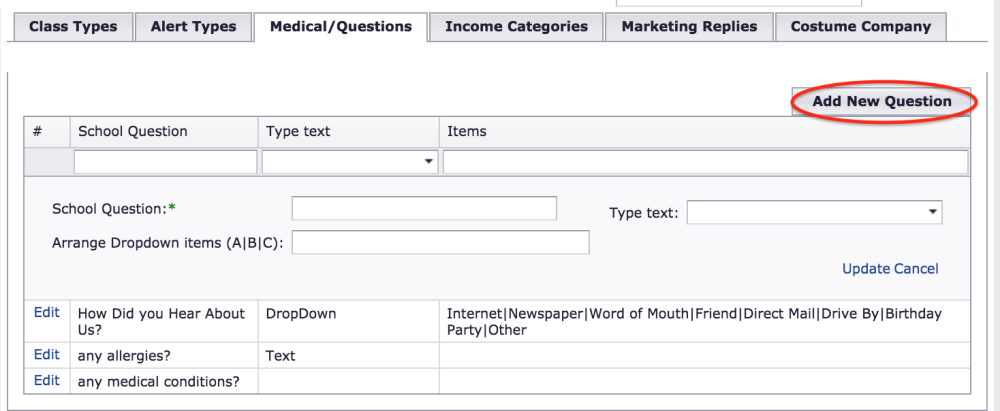 Enter the question – this is how it will appear on the School Question tab on student records.
Type Text – this defines the type of answer you want – there are 3 options:

TEXT

– if you would like open-ended answers where the user can type in anything

CHECKBOX

– This allows the user to click a checkbox

DROPDOWN

– This allows the studio to define the possible answers to the question. If this option is selected, the answers are defined in the field below. Enter the possible answers using the character | to separate answers. For Example, Yes|No.


To see the results of the questions and answers on each student, run the School Question Report.