You have the option to require a registration payment when a returning student registers for a NEW season.
This option can be turned on in your Gateway. Check the box next to Class Registration Payment and click Update.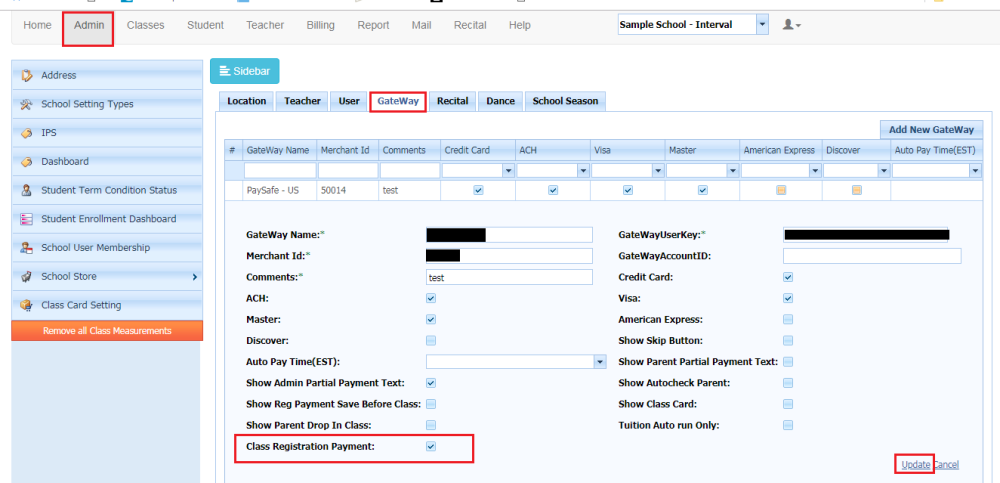 Make sure your Registration income category is set to "Pay at Sign Up".


When your Parents log into their Parent Portal, they will click on Enroll in Class, and select the NEW season they are registering for.


By selecting a NEW season, they will be required to make the registration payment when registering for the class/classes they choose.
They will not be enrolled in the class/classes without payment.
(If they have already paid the Registration fee for the current year, they can register for classes in the current year without paying that fee again.)


They will select the class/classes they are registered for and click Register.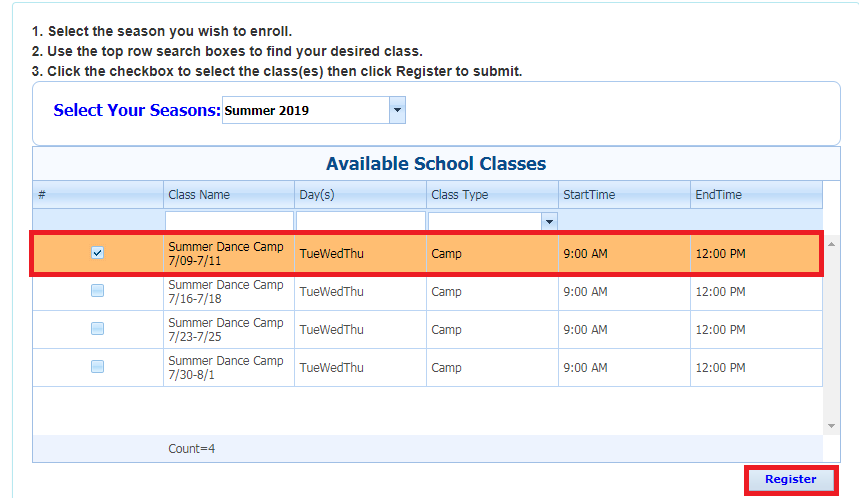 Once they click Register, a box will pop up and let them know payment must be made to secure their spot in class. The amount of what your registration fee is will show in the box. They have to select Make Payment in order to successfully register in the class/classes.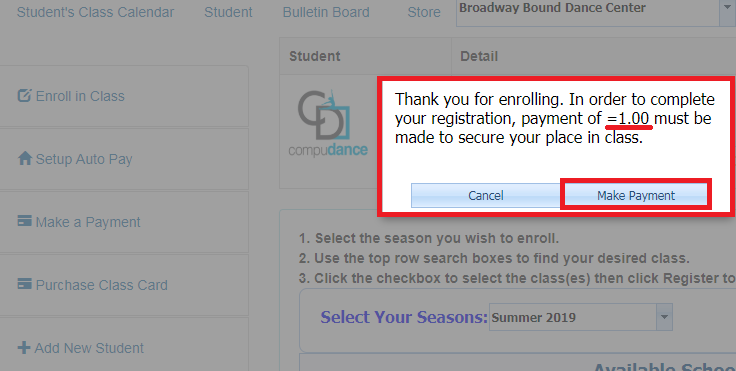 Once they click on Make Payment, it will bring them directly to the Make a Payment screen with that Registration Invoice already selected for them, they can choose the payment method and click Pay. Once paid, they will be enrolled in the class/classes.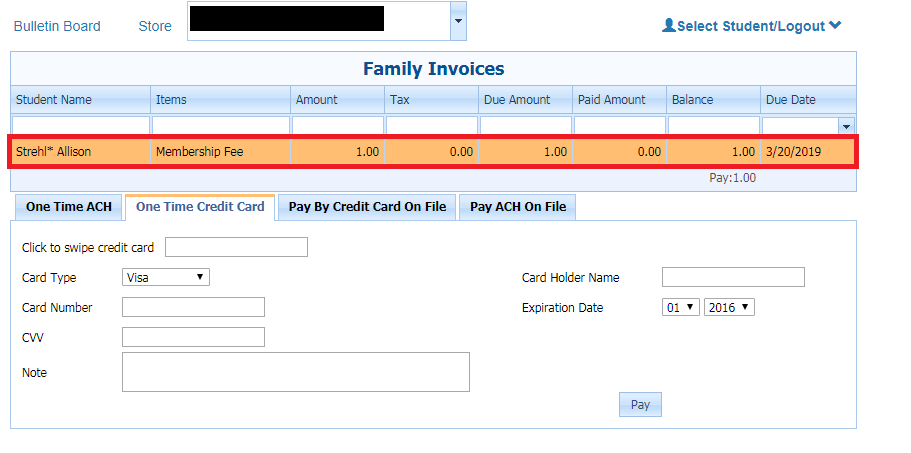 The studio will receive two emails when this happens. One about the Payment being made and another letting you know the student has registered for a class.
The payment email will read:
This email is sent to the (Studio Name) to inform you that Student under Guardian (Parent Name) has Paid full invoice by CC on file
The "student has registered" email will read:
This email is sent to the (Studio Name) to inform you that Student under Guardian (Parent Name) has registered in class today. You can verify from student gridview under tab Enrolled Classes and Student Name is (Student Name) and Student Status is Active
Classes enrolled in
ClassName Type Age
Summer Dance Camp 7/09-7/11 Camp 3-6