Class Enrollment can occur by the parent, or the studio from either the student or the class itself.
Enrollments can be monitored by using the Online Class Registration report.
This report will list ALL class enrollments based on a given date range whether they were added by the parent in using online registration or by the studio staff.
Go to STUDENT and select STUDENT ONLINE REGISTER.
Enter in a Start and End date and hit FIND The system will search for all enrollments within the date range.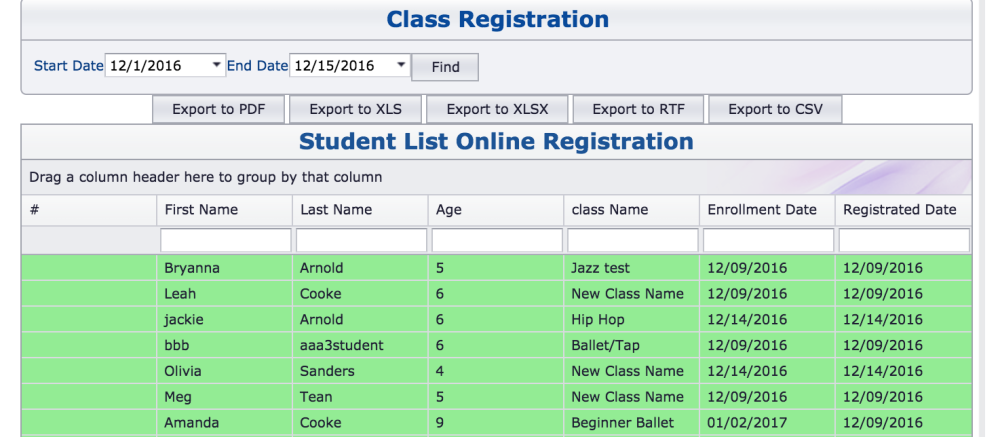 The results can be sorted by any of the column headers or specific searches can be performed using the search boxes. For example type in the name of a class to see everyone that has enrolled in it.
Students highlighted in green are active students
If you see a student highlighted in pink listed it is an inactive student. You can then go to the Inactive student list and edit them to change their status to Active.