When creating a batch invoice you can select multiple classes.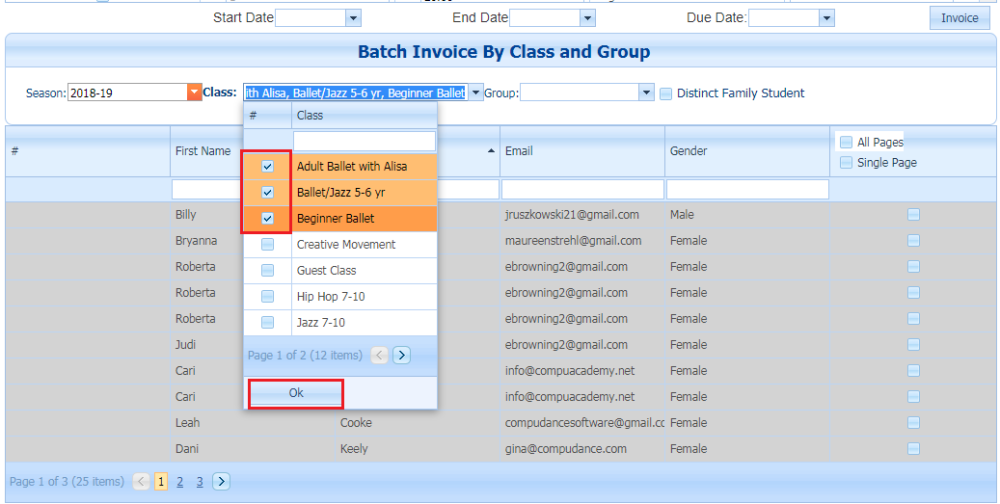 When clicking the Class dropdown, you have the option to select multiple classes. Once you choose the classes, click OK.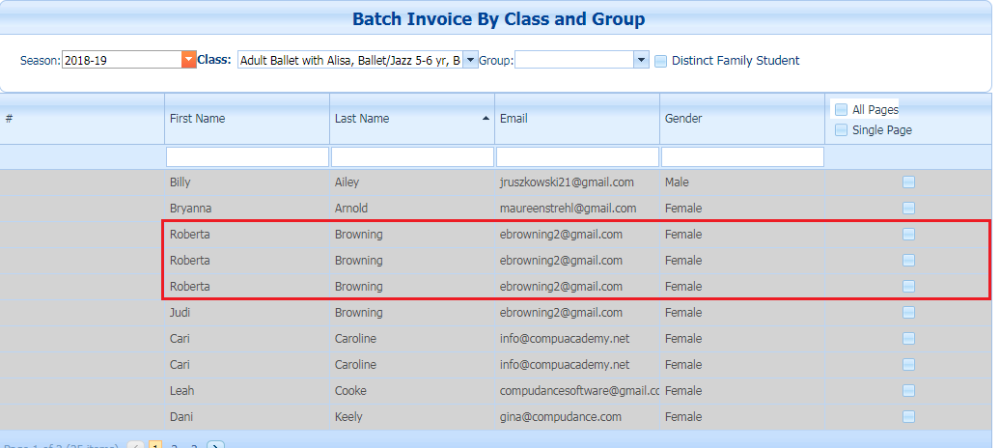 If a student is enrolled in multiple classes their name will appear for each class that was selected.
This is useful for batch billing costume invoices.
Example: Billing for costumes by class genre.
Choose your Costume income category.
In the note field type "Tap".
Search for all of your tap classes. Select them and click OK.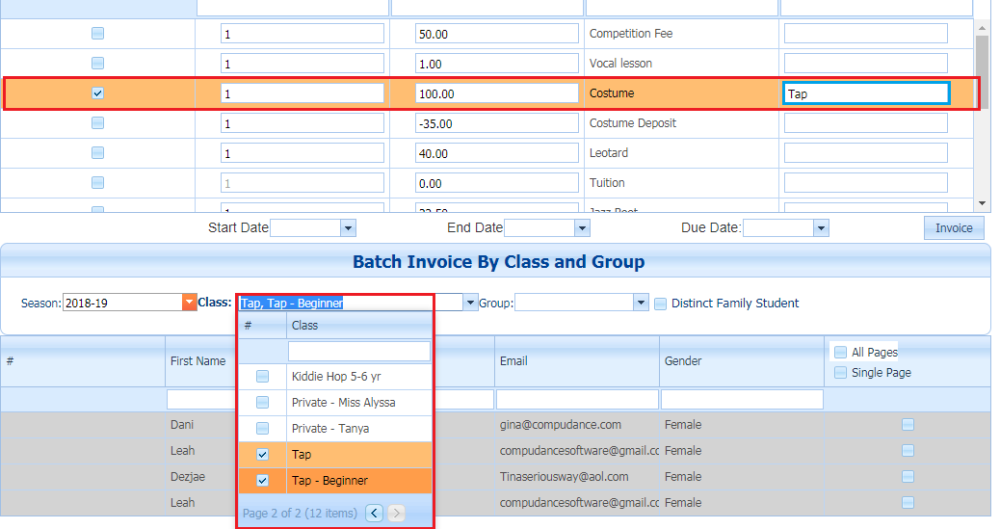 If a student is enrolled in multiple classes, they will show up twice. This means they will get billed once for each class costume.
Leah Cooke will get billed for two costumes.
$100.00 – Tap
$100.00 – Tap Beginner