Online Student Register
This report shows each student registered in the time period entered and includes that family the student is linked to. You can sort by Family to see if anyone is not attached to a family.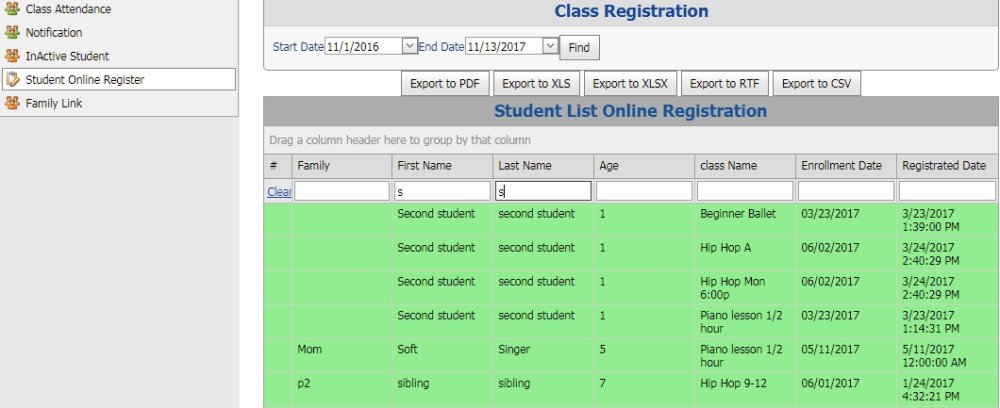 If the student has invoices

Go to the Student
If the Student has an open balance (Last Column shows a balance)
Click the plus to see the Student detail tabs
Go to the Student Open Invoices tab
Click the word pay on any of the invoice lines.
The system will bring you to the family invoices page.
If you are brought to a form, this student is not linked to a family.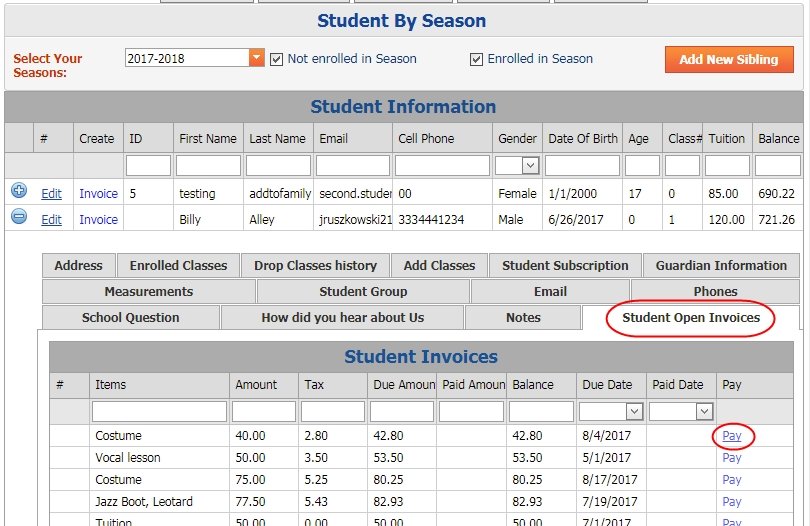 You can also use the family ledger report to see which family a student is linked to. Use a large date range to include anytime the student may have received or paid an invoice. You may filter for the student. It will show which family the student is connected with.