The Student Roster Report will list each student actively enrolled in a class/season. You will find the reports under Report Menu.
Student Roster by Student – Data is grouped by Student. This means, you will see each student's classes. If you have an email Student Schedule Customization, it is found here.


Student Roster by Class – The data is sorted by class name.
Student Roster by Group – This will list all active students by the group they are in.
Printing and Organizing the data to your needs:
All three of these reports can be exported, filtered, sorted and grouped by the admin or staff user.
The information included on each report is:
Name of Class or Group
Class information (if by Student or Class): Code, Start and End Time, Teacher scheduled, Venue scheduled, Day
Student Information: First Name, Last Name, Date of Birth, Age, Student main Email, Student main phone, Full Student Name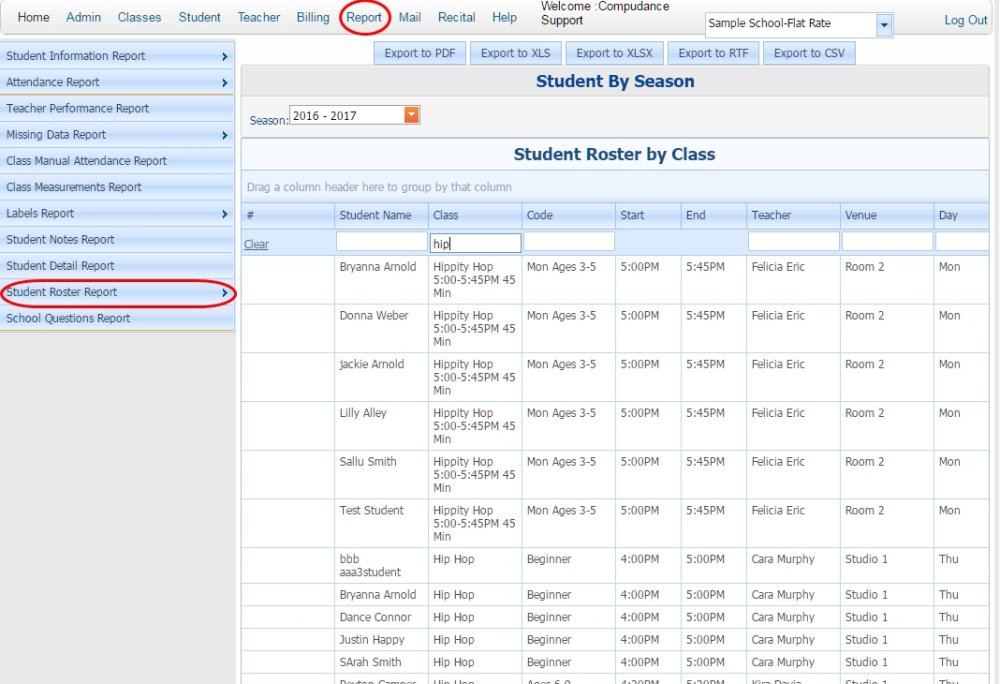 If you use the bottom horizontal scroll bar or click Tab across the filter boxes, you will see more data rows