Why Create a Deposit?
Think of deposits as a credit balance on a student account. Once created, deposits can be used as form of payment on invoices.
Situations where Deposits should be utilized:
An overpayment is made
You must apply a credit adjustment to an Invoice
An account wants to pay ahead for something before you have invoiced it (Costumes, competition fees, etc)
You want to give a credit to a studio volunteer
If a class is dropped and you already invoiced Tuition
How to create a deposit from the Family Account
Go to Billing / View Pay Family Invoices
Open the Family
Click the Create Deposit tab
You will see a history of all deposits and it will allow you to enter a deposit.
Click the tab for how the deposit is being made
Enter the information
Click Pay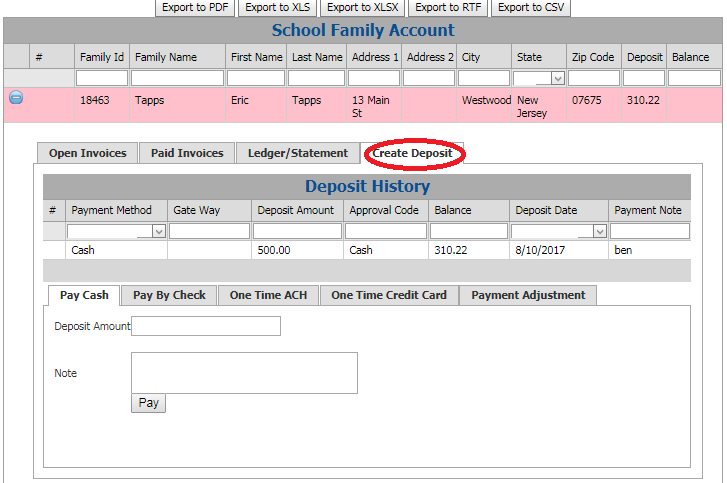 Once the deposit is created, that account will show in PINK in all Billing screens (Viewing Invoices, Creating Invoices, Create Batch Invoice, View Parent Deposit).