You can Add a group of Students to a specific class
After hitting the plus sign on the class, select the Add Student Tab. You will be presented with a list of all active students.
1. Select the checkbox next to the name or names of students you want to enroll in the class. You can select multiple students across multiple pages at the same time. You can filter or sort the students list to find them easily. If you check of a student and then change the filter so you no longer see the student, they will remain checked in the background to be added in a group.
2. Enter the date of enrollment. This date is typically the first day of classes for the season or the day the students marked will begin classes. If the date is after the start of the season, the student will not be on the attendance until the enrollment date. They also will not have calculated tuition for this class if the date range entered is prior to the enrollment date.
3. Hit ENROLL Button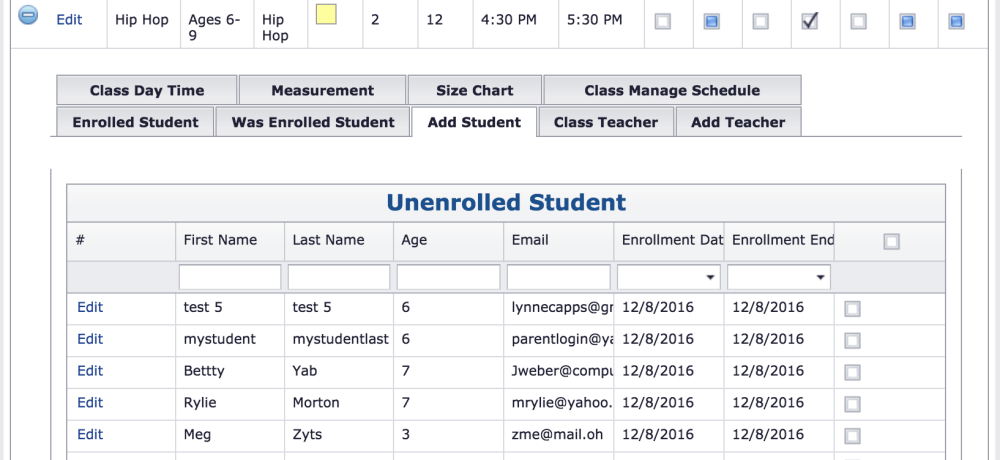 Search for students quicker by using the search and sort functions